Will We Need An Immunity Passport to Fly? How Will Travel Restart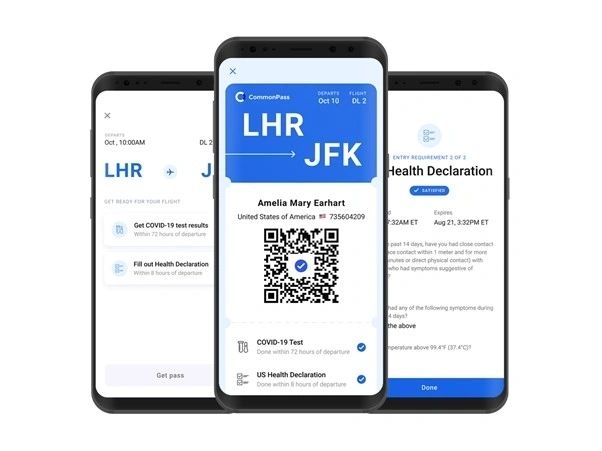 After nine months of social distancing, mask-wearing, nasal swabs, and quarantining, it seems like hope is finally on the horizon.
Yes, there is a record number of new cases and deaths out there particularly in the US and Europe as well as South America, Japan, and India, not to mention a more infectious strain of the virus that's emerged in the UK. But for the first time since the onset of this pandemic, a clear exit has appeared.
In the early days of the novel coronavirus pandemic, it was hard to envision a viable vaccine rolling out before the end of the year. But this month, two promising coronavirus vaccines became available, and people everywhere are wondering what their arrival spells for the resumption of normal life, including travel.
Most travellers say a proven vaccine will make them feel safe enough to hit the road again, according to a survey by the travel insurance provider Allianz. But vaccines will not just change the way people feel about travelling they could completely alter the entire travel experience.
There is no doubt that ongoing COVID-19 testing before departure and on arrival and potential immunity passports could reshape the travel industry.
If you have ever travelled to parts of the world such as West Africa or East Africa, you are likely familiar with the yellow fever card.
You get the card after taking the vaccine, which protects against the viral infection. The yellow fever card can be attached to your passport and shown upon arriving at your destination. Many of these countries, including Ghana, require proof of a yellow fever vaccine and will not allow you to enter the country without it.
Experts said the same process would likely apply to so-called health or immunity passports.
This would be a form of proof that we have taken the coronavirus vaccine, and it could roll out as soon as the vaccine will be made available. When the vaccine will be made available here in Australia, after vaccinations we should all be provided a vaccination card that tells us key facts about the inoculation, including the date we have received it as well as the type of vaccine received, and this may play into a health passport ultimately used for travel.
In late November, the International Air Transport Association (IATA) announced it was developing the IATA Travel Pass, a digital health pass that will include a traveller's test and vaccination certificates. A standardized health pass of some sort will likely prove to be necessary, given that travellers have already found ways to defeat testing by faking negative COVID-19 results.
It is safe to assume that any standardized proof of vaccination, like a vaccine card, would have to be as per the International Health Regulations and would happen with debate and engagement with member states.
Each country will likely set its own parameters, but with international travel, some airlines might require it, and some countries might require it.
Qantas was the first airline that announced this path in November when Alan Joyce announced that Qantas was looking into changing its terms and conditions to require international travellers to be vaccinated against the virus.
Several countries have also kicked around the idea of an "immunity passport," which would essentially allow you to skip quarantine if you can show proof that you have already had COVID-19. Some countries heavily reliant on tourism will be considering this model.
But experts say the model comes with significant risks because of the virus's unpredictability.
Health passports, or a COVID-19 vaccine requirement, could go a long way toward giving travellers more peace of mind when heading abroad. The vaccine is going to have a major impact on restarting travel from the perspective that will drive consumer confidence.
What travel might look like after a vaccine? If you think you can ditch your mask and skip the line for a coronavirus test for your first post-vaccine vacation, think again. Travel experts are saying that masks, enhanced cleaning policies, social distancing and pre-travel testing are likely part of the "new normal" for some time, even with a vaccine making the rounds.
And the stakes are high. While the airline industry maintained that the likelihood of catching COVID-19 on a flight was slim, convincing travellers might prove to be a challenge.
For this reason, the heightened focus on cleanliness is likely to continue even after most travellers have been vaccinated.
The Airline Passenger Experience Association (APEX), one of the largest international airline associations, said carriers would continue to make changes like blocking middle seats as needed after the vaccine becomes prevalent. But flexibility at least for the time being and an emphasis on safety are likely to be prioritized for much longer.
News of a vaccine with a reportedly 95% efficacy rate which will be available in Australia in March 2021, will no doubt bring excitement to the travel industry and hopefully an increase in bookings even if they are domestic bookings.
But we all know getting a vaccine may not be a fast or simple process. The vaccine for the general population is estimated to be made available by the 4th quarter of 2021 and hopefully, the rollout to the public will not have any logistical complications.
That is partly because the Pfizer vaccine, which requires two doses, needs to be stored in special refrigerators, which smaller may not be available everywhere.
There is still a lot of work to be done before airlines of destinations can require travellers to pack their immunity passport or vaccination card, though it's quite likely those will play a role in the travel industry one day. Until then, travellers should expect COVID-19 tests, enhanced sanitation programs and face masks to be a consistent part of the travel experience.
Written by Joe Cusmano