The A350 Defects Reports Is Not Limited To Qatar Airways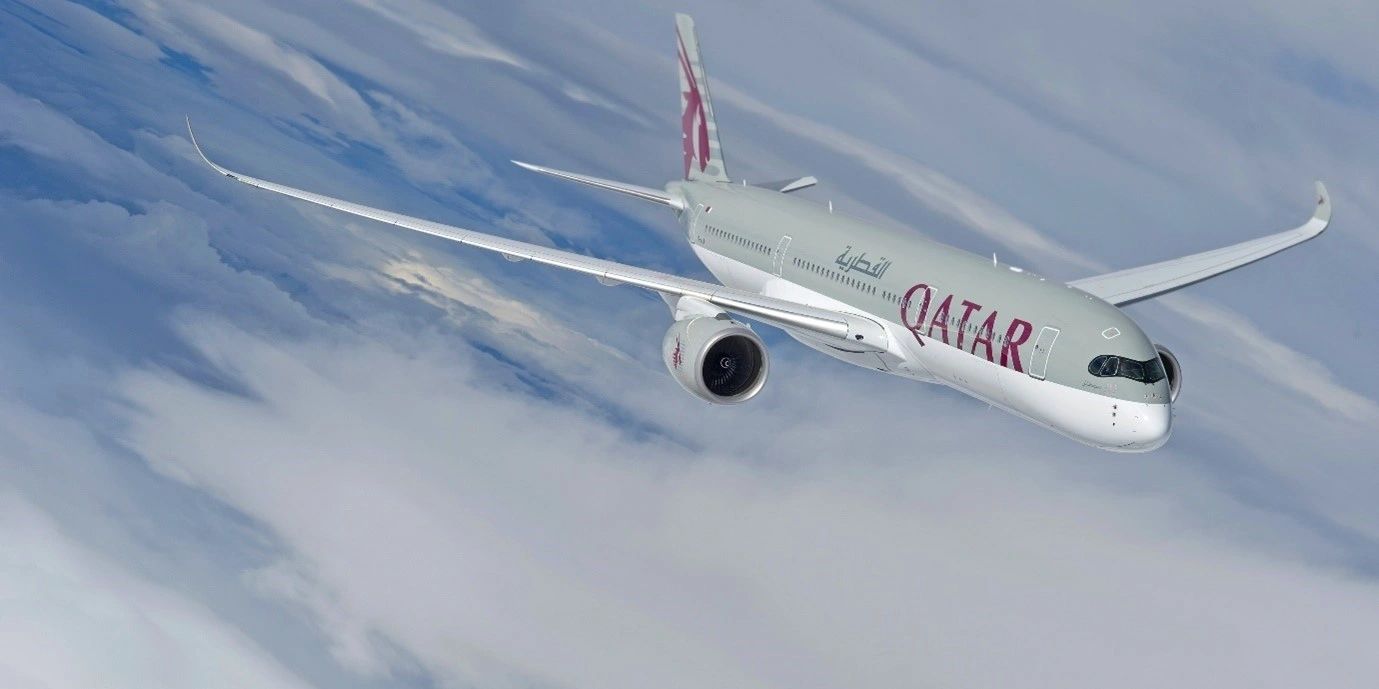 There have been continuous conflicts between Qatar Airways and the manufacturer of its A350 aircraft, Airbus, regarding cosmetic faults, but the problem is not unique to Qatar Airways. Other airlines around the world have reported similar issues.
The aeroplanes involved in the Reuters research say that at least five other airlines have had similar cosmetic damage.
Gulf Airlines refused to accept the widebody due to a "mystery problem" that was ultimately revealed to be failing paint on the aircraft's fuselage.
Airbus had to ground 19 A350 jets in August as Qatar's regulator waited for the company to resolve the problem, which compelled Qatar Airways to fly its A380s again after vowing it would never do so again.
Finnair, Cathay Pacific, Etihad, Lufthansa, and Air France are among the several carriers that have identified similar issues with the A350. Following months of speculation that the problem was limited to Qatar Airways alone.
Finnair complained about "extremely terrible condition" paint on the messaging board in October 2016, a year after the jet was put into operation.
Airbus and Finnair have been working jointly to resolve paint concerns on the A350, a Finnair representative confirmed.
On the bulletin board of Finnair in 2019, the airline shared images demonstrating that some mesh, which is designed to shield planes from lightning strikes, was missing.
Finnish airline Finnair refused to comment, but Airbus executives stated that it was probably an older one that had been fixed.
In an interview, A350 head engineer Miguel Angel LLorca Sanz remarked, "We have seen no effect on the aircraft structure and operators continue to fly with high levels of operational reliability."
The lightning strike protection is unaffected because of the significant safety margins. I don't think it's a matter of airworthiness."
A layer of mesh had been exposed due to "early surface deterioration," but the planemaker said it was being repaired.
There were similar complaints from Cathay Pacific in 2016, and a year later, the Hong Kong flag carrier stated that "paint peeling difficulties on various planes" were still a concern. A paint issue emerged just two weeks after delivery.
The airline admitted that it had encountered some deterioration in the appearance of its planes, but the problem has been resolved.
Lufthansa, a German airline, also found paint peeling difficulties in October 2017, with paint peeling reaching more than a square metre at instances.
But each airline (except Qatar) maintains the paint problems pose no safety threats.
However, Qatar is determined to find the core cause of the problem before resuming service with the plane.
Stefan Schaffrath, an Airbus spokesman, said the company is exploring switching to perforated copper foil to reduce lightning threats.
Schaffrath is still researching one aspect of this problem. "As part of continual improvement, we're also addressing the root reasons so that we may implement remedies in the future."
According to Schaffrath, most paint flaws have been caused by changes in temperature.