A Retired British Aerospace Engineer Claims MH370 Wreckage Lies 4km Deep In The Indian Ocean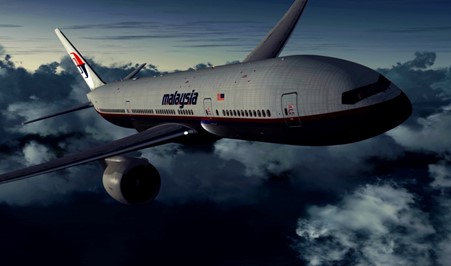 Until now, the mystery of Flight 370's disappearance has remained unsolved, but a British aerospace engineer claims to have pinpointed the exact location of the plane's crash site in the southern Indian Ocean.
It has been determined that MH370 crashed into the water at 33.177°S 95.300°E, some 1933 kilometres west of Perth, using Richard Godfrey's ground-breaking aviation tracking technology.
On the Broken Ridge, the "primary crash spot" was found, according to a study issued today by investigators from the National Transportation Safety Board (NTSB).
Captain Zaharie Ahmad Shah of Malaysian Airlines was one of the 238 people killed in the disappearance of MH370 in March 2014.
An underwater volcano and a deep canyon can be found in the area.
Based on GDTAAA software and Weak Signal Propagation Reporter (WSPR) data, Mr Godfrey thinks that his research will lead him to the finding of the missing Malaysia Airlines flight by next year.
WSPR can be best visualised as a network of laser beams that span the globe, recording any disturbances.
He was able to home down on a vital search area because of GDTAAA and WSPR data, which supplied hundreds of trackable radio signals every two minutes during the flight of Boeing 777.
It's even identified with a red dot on Indian Ocean floor images in the paper.
The report said that "this data supports an overwhelming argument for a fresh search in the primary crash location.".
According to Mr Godfrey, a number of parties are eager to utilise AUVs (automated underwater vehicles) in the search for the spot I identify.
He also stated that if a thorough search of a 40 nautical mile zone is conducted, MH370 will be located in the second part of 2022.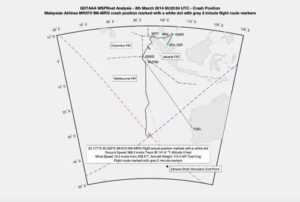 The MH370 wreck is 1933km west of Perth, at a depth of around 4000m, the report claimed. (mh370search.com)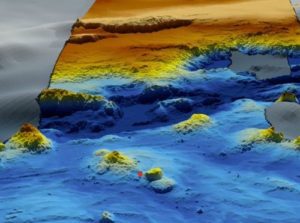 Reports indicate that the crash site is located at the foot of the Broken Ridge in an area with challenging underwater topography, including steep outcrops and cliffs, an underwater volcano, and a canyon.
Remains found in Mauritius, Madagascar, Tanzania, and South Africa are consistent with the theory that MH370 was located in the Indian Ocean, according to a newly released assessment.
Ocean Infinity's 2018 search was unsuccessful, but it came within 28 kilometres of the reported wreckage area.
Over the course of three months, Ocean Infinity surveyed more than 112,000 square kilometres of the isolated ocean floor.
The original Australian Transport Safety Bureau search area in 2015 did not include MH370's position, according to the report, but it was located within an expanded ATSB search area in 2016, which encompassed 120,000 square kilometres.
Peter Foley, the Australian who oversaw the $200 million ATSB search, said today that 9news.com.au had contacted him about the investigation. After reading Mr Godfrey's report, he thought it would lead to an answer.
When asked about the final minutes of MH370, Mr Foley indicated that satellite transmission analysis suggested that the plane was falling at a faster rate than previously thought.
"Significant energy on impact," according to debris from the plane's interior found subsequently washed up on the west coast of the Indian Ocean.
Only when a specific site for the wreckage had been found by Australia, Malaysia, and China in 2016 would an official search resume.
Flight 370, carrying 239 passengers and crew from Kuala Lumpur, Malaysia, to Beijing, China, vanished over the Indian Ocean on March 8, 2014.
As a result of further investigation, it was discovered that the plane had taken an abrupt turn west and then south.