Storm Eunice Over The UK Puts Pilots Skills To Test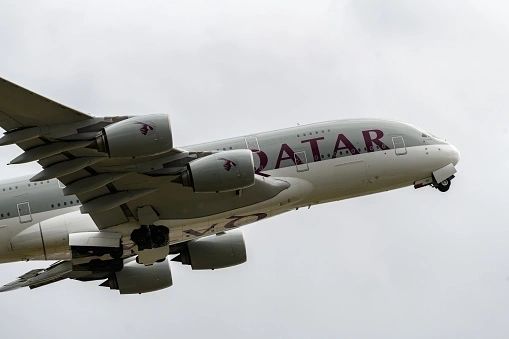 During England's Storm Eunice, an A380, one of the world's largest aircraft, successfully landed in a manoeuvre that aviation producers said they had "never seen before." In a standard 3-class configuration, the A380 can hold 545 passengers; yet, it looked to hover mid-air as it approached Heathrow.
Take a look at the MT Aviation YouTube video of the plane's approach to land at Heathrow in the face of storm Eunice's powerful winds. I've worked in the aviation industry for 29 years, and I've never seen a landing quite like this one. When faced with gale-force winds, these pilots display an incredible amount of expertise in their efforts to maintain the plane level and on the path for the runway.
The pilots attempt to land three times, each time aborting and attempting to land again until they ultimately succeed.
Ahead of Storm Eunice, the British weather service alerted regions around the coast that were particularly vulnerable to wind gusts surpassing 144 kph (and forecasted strong winds all across the country).
According to ABC News, on the Isle of Wight, a 196kph gust was registered by the Met Office, making it the strongest wind ever recorded in England.
In the wake of the second significant storm in a week, "at least nine people have died," according to the ABC, which says that "high winds downed trees," disrupted transportation, and ripped portions off the roof of London's O2 Arena."
The A380's pilots did a brilliant job and demonstrated their ability to land the plane in a situation like this.