Airbus & Qantas 'Project Sunrise' A350 Talks Continue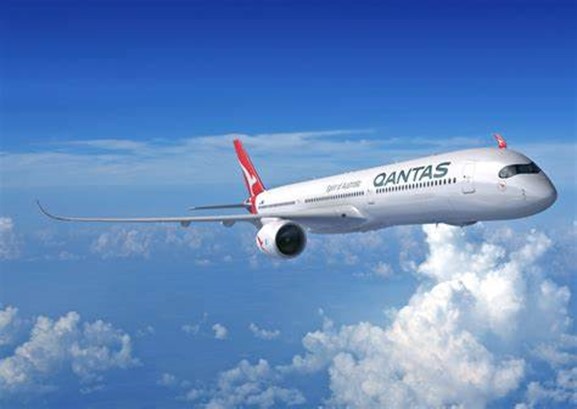 Qantas' purchase of Airbus A350-1000s for ultra-long-haul flights is still up in the air, but Airbus is hopeful about the result of the negotiations.
The A350's ultra-long-range capabilities were highlighted by Airbus Vice President of Widebody Marketing, Alexis Vidal, during a media conference at the Singapore Air Show. A350-900s are currently operating for Singapore Airlines on nonstop flights between Singapore and the United States.
He says there is no additional remark on the Australian carrier's involvement.
As part of its 'Project Sunrise' operations, Qantas chose the A350 and announced plans to order up to 12 A350-1000s. These flights will connect Australia with destinations including London, Paris, and New York City nonstop.
The programme was halted at the time of the coronavirus outbreak, but the company has reaffirmed its commitment to the project. Qantas CEO Alan Joyce has said the carrier would revisit the programme at the end of 2021, although the airline has not revealed any concrete orders.
The European airframer maintained an optimistic prognosis for its widebody aircraft family, which includes the A330neo, in Asia-Pacific, during a briefing on February 18.
By 2040, Airbus expects to sell roughly 9,400 medium-to-large aircraft. A substantial portion (almost 4,000 aircraft) would go to operators in Asia-Pacific.
Both Airbus' narrowbody and widebody aircraft families have stated that they want to increase production in the future but at a much slower pace. By the end of 2022, the airframer expects to increase production from two planes per month to three per month with the A330s.
In contrast to Airbus's previous forecasts, manufacturing rates for the A350 will climb to six per month in early 2023, rather than autumn 2022 expected.
720 aircraft are expected to be delivered in 2021, according to Airbus' annual report. "Good news" for the sector, Vidal adds, but he refuses to give a breakdown of widebody delivery targets.
Source: Flight Global