Pilots in India Seek Payment for Colleagues Who Died of Covid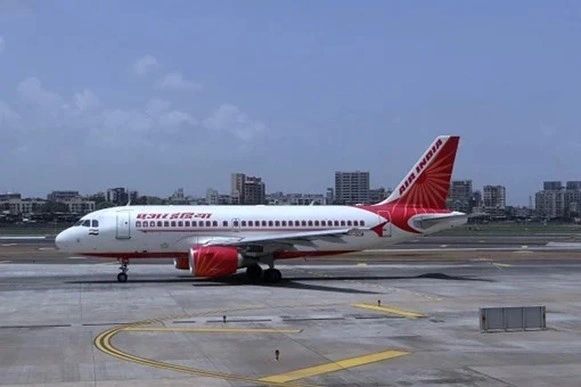 Amitesh Prasad, a pilot with Air India, came down with Covid-like symptoms in April this year after he flew from San Francisco to the southern Indian city of Bengaluru. He was among the many pilots who had worked on one of India's largest humanitarian missions to bring home stranded residents and transport essential pandemic-related supplies.
He died on May 9, one of at least 17 pilots in India who have died of the coronavirus, according to the Indian Pilots' Guild, a union of about 350 pilots in the country. Almost half of them flew with Air India and the rest with private airlines, including Indigo, Go Air and Vistara, it said.
The Air India pilots had their salaries reduced during the pandemic, their union says, and it points out that many of them came to India's aid when people and vaccines needed to be transported, even though they were not vaccinated themselves.
Now, the country's pilots, especially those working for Air India, the debt-ridden airline controlled by Prime Minister Narendra Modi's government, are asking for better compensation for the families of airline crew members who die of Covid.
On Monday, the Federation of Indian Pilots, a pan-India organization of pilots, filed a public interest lawsuit in the Bombay High Court, seeking better compensation, insurance benefits and vaccination for all airline crew members.
The federation said in its petition that as of February this year, nearly 2,000 Air India staff members had tested positive for Covid-19. More than 500 of them required hospitalization.
"However, there is no scheme for adequate compensation to pilots in case of their demise," the federation said. It added that "there is no insurance scheme or any other such scheme providing a safety net to the pilots."
In a letter addressed to the chairman and managing director of Air India last month, the Indian Pilots' Guild said that the country lost three pilots in just a span of five days between April 9 and 14.
It asked the state carrier some pointed questions: "Until how long will our service to the nation be taken for granted considering the pay cut and the lack of recognition of our contribution throughout the pandemic?"
The union said Air India was paying about 500,000 to 1 million rupees ($6,800 to $13,700) as compensation to the family if a pilot died of Covid-19 while performing their duties. The number, it said, was a fraction of what other airlines paid and might be just enough to take care of a deceased colleague's hospital bills. Indigo, a private airline, was paying 50 million rupees or more than $680,000, the union said in one of its letters.
The union said that it had sent repeated requests to the government asking that flight crews be prioritized for vaccinations. In a letter addressed to India's health minister, Dr Harsh Vardhan, on April 16, the union urged the government to recognize crew members as "essential workers."
"We urge you to vaccinate all aircrew at the earliest," it said.
Two Air India pilots who requested anonymity fearing reprisals from the government said they were frustrated by the way their calls for better compensation and protesting salary cuts had fallen on deaf ears. They also said they feared being exposed to new variants of the virus circulating in other countries while doing their jobs.
Despite all of that, the pilots said they were being paid salaries that were nearly 40 to 70 per cent less than what they received before the pandemic. The pay cuts came into effect in April last year as global travel came to a halt.
Hardeep Singh Puri, India's civil aviation minister, has said that the country's Vande Bharat Mission to evacuate Indians was the "world's largest" repatriation drive, transporting more than 9 million people so far. "India did not cower in the face of this health crisis of the century," he said in a tweet on Tuesday.
But neither Mr Puri nor Air India has responded to their pilots' requests. The Ministry of Civil Aviation in New Delhi didn't immediately respond to a request for comment.
In May, the union wrote a letter to Air India, asking company executives to show "a similar kindness" to what it showed when it asked its pilots to show up for duty when it needed to rescue Indians from some of the worst-affected regions in the world, including the United States, China and Italy.
"The need of the hour is to immediately provide a befitting compensation to our colleagues who have already paid the ultimate price," it said.
Mr Prasad's daughter said it was too painful to think of her father and declined an interview request.
By Joe Cusmano