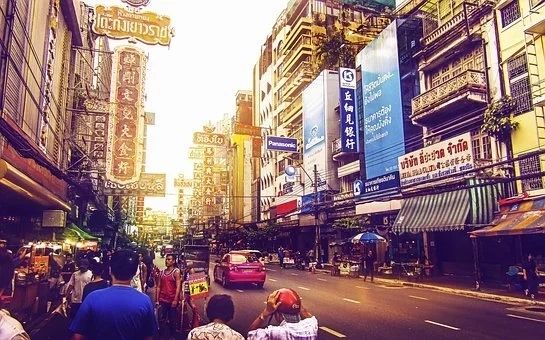 STREET FOOD STALLS
With a countless food stalls and markets throughout the city, you can't come to Bangkok without trying a few of the local favourites. Street food is a huge part of local culture and something not to be missed!
You have to pay tribute to the grand dame of Bangkok street food, Jay Fai, renowned for her legendary crab omelette, Jay Fai was the first street food vendor to be awarded a Michelin star. Her simple street stall has since ballooned into an operation with a months-long waiting list. While her simple-yet-flavourful crab omelette steals most of the limelight, her Guay Tiew Pad Kee Mow is another highlight. It's best to book in advance, but if you're willing to wing it on the day, add your name to the waiting list written on a paper sheet outside the diner before doors open at 2pm.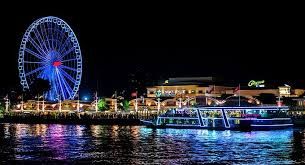 ChinatownIn addition to being one of the world's largest and most authentic Chinese communities outside China, Chinatown Bangkok is also one of the capital's busiest and liveliest districts.Known to locals as "Yaowarat", Chinatown Bangkok goes way beyond a tourist attraction. It is a working Chinatown with two distinct atmospheres. The Chinatown Bangkok market by day and a massive open-air food market by night.It's a "MUST VISIT". Night-time is the best time to stroll around and enjoy a large variety of delicious street food.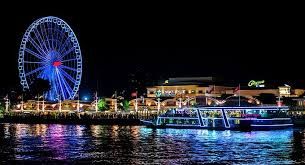 Talad Rodfai RatchadaThe Most Popular Night Food Market in BangkokThough the place is called Train Market, but no trains or railway is in sight. It has been relocated from the original location which was next to a railway. This festive night bazaar is packed with stalls selling street food snacks, handmade curios, knickknacks, and clothes. The rows of stalls are surrounded by finger-food restaurants, shipping container bars, and VW Van bars on all sides. Browse through the stalls and grab delicious seafood, jumbo-size noodle (for 4-5 people to share), fried insects, cute bakeries, fried cheese, traditional Thai desserts, and many more.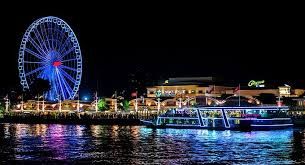 Become a local at Talad Huay Kwang Night Food MarketThis old-school Thai market is stalls and shopping's lining up both sides of Prachasongkro Road. On the first look, you see toy shops, nail salons, gadget and smartphone vendors, clothes and fashion of Thai interest. On the second look on the main road and into its side lanes, you'll see bug carts, North-eastern Thai salads, noodles, Southern Thai curries, grilled fish, seafood, meatballs, and a lot of other dishes you cannot make out of. This is an authentic market and doesn't cater to foreign tourists so you may be the only foreigners here. You may also find it a bit hard to know what each restaurant serves as there are no signs in English.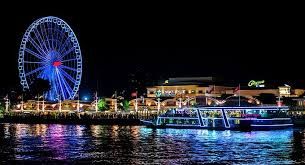 Ratchathewi Night Food MarketThis night food spot was much more popular until the recent trendy night markets around Bangkok have taken its place (a sign is the sorry-looking fountain without water at the entrance) Yet, it's one of the most convenient dining and hangout spots to unwind after work for many as it's right in the heart of Bangkok. Restaurants are in the beginning of the alley while pubs and bars are in the back. All places have an easy-going vibe and conservations flow between tables easily. 'Skate Cafe' is a place where you can watch skateboarders doing their jumps and flips on a ramp.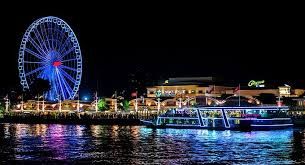 Sukhumvit Soi 33 (More street food)Offering superb Thai food at great prices, this vibrant area of the city is where many locals mix with visitors to grab a bite to eat before hitting the town.
.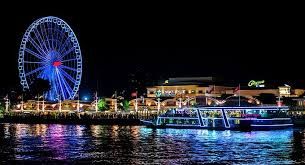 Asiatique Riverfront (Local High End) A lovely place to enjoy some of the best restaurants in town with nice river views, the area also has a wealth of shops to enjoy before heading home for the evening
Read More: The Land of Smiles thai street food thailand street food