Australian Airlines Launch "No More Carry On" Campaign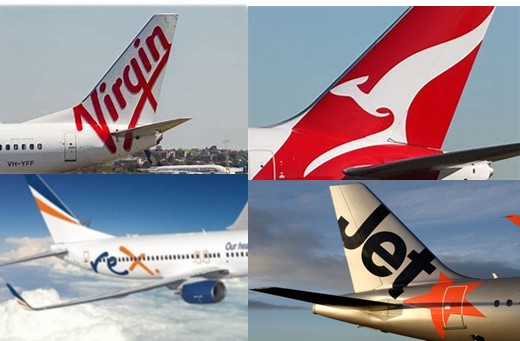 Airlines, airports, the Australian Federal Police (AFP), and the Civil Aviation Safety Authority (CASA) have started a campaign to promote respect and discourage disruptive behaviour at airports and during flights ahead of the summer holiday season.
No More Carry On, a combined effort, urges or patience and preparedness as travellers, airline crews, and airport staff navigate a return to widespread flying and COVID-19-related travel rules.
Disruptive and abusive behaviour towards aircraft crews and other passengers increased during the pandemic, with hundreds of incidents documented across the airlines in 2021, many of them prompted by customers who refused to wear masks. Passengers have threatened and physically assaulted crew in dire situations.
Carry-on luggage is welcomed, but disruptive or abusive "carry-on behaviour" will not be permitted, according to a new awareness campaign. Digital billboards will be placed around the terminals of airports in major cities and regional centres across the country, and a moving video message from airline employees will be shared on social media.
An Australian aviation industry code of conduct on passenger behaviour has been adopted by the four major airlines in Australia: Jetstar, Qantas, Rex and Virgin Australia.
Refusing to allow a customer to board, if required, to safeguard other passengers and crew from abusive or disruptive behaviour.
Airlines and airports work with law enforcement and CASA to assist any administrative or criminal consequences against a passenger determined to have engaged in offensive or disruptive conduct, including paying back costs for diversions and damage to the aircraft and imposing bans on future travel.
AFP acting assistant commissioner specialist protective command Andrea Quinn said, "it is an ideal time to revive and strengthen security measures at Australia's airports as more people start to travel over the festive season".
"The AFP has zero-tolerance for any dangerous or antisocial behaviour and works tirelessly to ensure the safety of the travelling community," he said.
"So, as you head off on a well-deserved break these holidays – please remember – the silly season does not extend to behaviour in airports."