Another Raft Of Bad News For Russian Airlines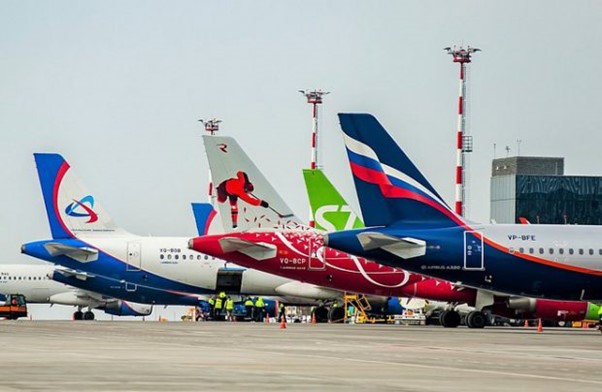 Following similar steps by the European Union and Canada in the aftermath of Russia's invasion of Ukraine, US President Joe Biden declared a ban on Russian flights from American airspace in his state of the union speech on 1 March 2022.
According to the US Department of Transportation (DOT), the NOTAM and regulatory orders would suspend operations of all aircraft owned, certified, operated, registered, chartered, leased, or controlled by, for, or for the benefit of a Russian citizen.
Meanwhile, following the barring of all Russian aircraft from US airspace, Boeing announced the immediate cessation of support for Russian airlines.
As Russia's invasion of Ukraine continues, the aircraft manufacturer said on 2 March that it would cease parts, maintenance, and technical assistance for Russian airlines.
The business also stated that it has temporarily closed its office in Kyiv, Ukraine, and its simulator campus in Moscow.
"We have temporarily closed our office in Kyiv and ceased key operations in Moscow." We are also discontinuing Russian airlines' parts, maintenance, and technical assistance. As the crisis rages on, our teams are focused on safeguarding the safety of our colleagues in the region," Boeing said in a statement obtained by CNN.
Most commercial aircrafts flown by Russian companies are leased, and more than half are from countries abroad.
AerCap which is the world's largest aircraft leasing companies has officially banned the leasing or sale of aircraft to Russian companies.
AerCap, which is based in Dublin, saw its New York-listed shares fall 12.7 per cent after announcing it would stop leasing to Russian carriers. US-based Air Lease fell almost 8 per cent.
According to Reuters, AerCap said that by net book value, 5 per cent of its fleet was leased in Russia as of 31 December and has the largest exposure to Russia and Ukraine with 152 planes leased.
According to The New York Times, the Irish aircraft leasing company said recovering planes would be difficult if it had to cancel contracts due to government sanctions.
The list of private corporations severing connections with Russia grows as foreign countries tighten sanctions against Russia, shut airspace to its aircraft, and bar some Russian banks from the SWIFT money messaging system.
Companies such as gas, finance, energy, and banking have decided to stop doing business and trading in Russia.