Bali Lifts Quarantine For Fully Vaccinated Australians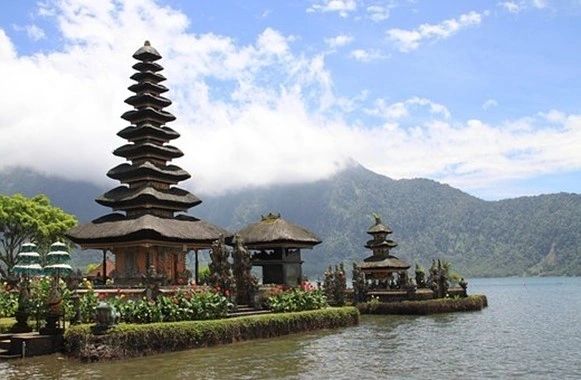 Many Australians will be happy to know that they can now travel to Bali this week after the Aussie favourite abolished quarantine for vaccinated tourists and reinstated visas on arrival.
Bali has been mostly cut off from the rest of the world for the past two years due to the coronavirus pandemic, but the Indonesian tourist destination is pressing ahead with its reopening plans.
Tourists from more than 20 countries, including Australia, who have been vaccinated, will be permitted to visit Bali without being quarantined.
Bali reopened to tourists Tuesday, but everyone was required to quarantine for five days regardless of vaccination status.
Visa fees have been reduced, with Australians just needing to pay 500,00 rupiah ($A47) after landing at the airport, rather than $A329 for a visitor visa.
Tourists who have taken two doses of a coronavirus vaccine and confirmed negative with a PCR test before their flight will be exempt from quarantine.
They must also be tested for coronavirus after landing in Denpasar and show proof of a four-day hotel reservation.
They will be quarantined for four nights if they test positive for Covid upon arrival, hence the hotel reservation.
It is also necessary to have travel insurance covering up to $100,000 if you contract the virus.
The relaxation comes as a wave of Omicron infections recedes across the Southeast Asian region, and some international carriers have resumed direct flights in recent weeks.
Visas on arrival were stopped two years ago when the pandemic first struck Indonesia. Still, they will be reinstated for visitors from 23 countries, including Australia, New Zealand, the United States, the United Kingdom, Japan, and France.
Last week, Bali governor Wayan Koster said that the measures were vital to restoring the island's tourism industry, which was formerly its primary source of income.
In 2019, about 6.3 million foreign visitors visited Bali, but that number has since dropped as Indonesia has closed its borders to protect itself from the virus.
"We have to offer competitive travel conditions for overseas tourists since other countries have opened their tourism sectors earlier," Mr Koster explained.
The latest Omicron-fuelled wave of infections peaked at roughly 64,000 daily cases last month, but the number has since dropped dramatically to around 25,000 on Sunday.
International flights have resumed, with daily services from Singapore and routes connecting Australia.
Jetstar will resume three-weekly Bali services from Melbourne on 14 March, the first time the airline has flown to Bali since flights were suspended on 26 March 2020.
Qantas will resume flights from Melbourne on 14 April, followed by Sydney the next day.