Amsterdam Red Light District to be Moved from The City Centre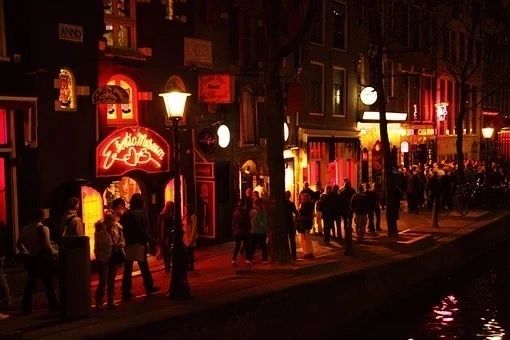 It is very likely that you have heard about this neighbourhood and to be frank, everything you have heard is probably true. From brothels to sex shops to museums, the Amsterdam Red Light District has it all.
But the city's mayor has put forward a widely supported proposal by the different political parties to move the notorious to the outskirts of town in an effort to help legal sex workers avoid ridicule from tourists. lawmakers said in a report.
Brothel windows will be shuttered in the bustling De Wallen neighbourhood and an "erotic centre" will be set up in a yet-to-be-determined area.
Other elected officials said the relocation would help clean up the city's image on a global stage.
"We have to intervene firmly," said Dennis Boutkan, of the Dutch Labour party. "This is about a reset of Amsterdam as a visitor city."
The move is not popular with everyone and the Red-Light United group, have claimed that around 90% of the women want to remain in the current area, and fear losing trade if the move is forced upon them.
The city's mayor further stated that the increasing number of cannabis tourists who most are young and low budget, were becoming a problem for locals.
So, what is the problem here, drugs, or alcohol?
A spokesman for the Bond van Cannabis Detaillisten (BCD) told Dutch News that the proposed law will not stop soft-drug tourism.
"People want to smoke their joint. If that cannot happen in a coffee shop, then they will buy it on the street," he said.
However, the way the Netherlands' drug laws are written means that it is illegal, beyond personal consumption, to produce, store and distribute marijuana, meaning the only way for vendors to buy large quantities of the drug for resale is through underground criminal enterprises.
The new proposal seeks to reduce the number of coffee shops in the city to 66 but will loosen the laws around buying and storing more stock in return.
The proposal will be presented to the council before final proposals are drawn up, but the final decision will fall on the mayor.
By Joe Cusmano