The Netherland Imposes a Three Week Lockdown as Covid-19 Cases Surge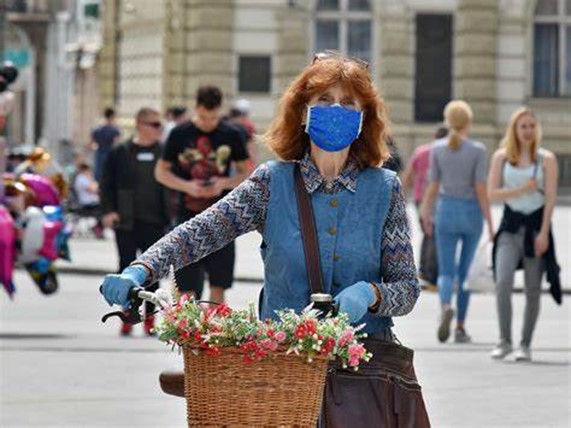 From Saturday evening, the Netherlands implemented a three-week partial lockdown due to an increase in coronavirus cases.
Bars and restaurants will shut early to combat the spread, and sports events will be staged without crowds. Schools, theatres, and cinemas will continue to operate as usual.
Coronavirus infections have resurfaced in regions of western Europe, almost two years after a worldwide health pandemic claimed over five million lives. Germany may impose restrictions, while Austria is preparing to quarantine millions of not completely vaccinated individuals.
According to Dutch broadcaster NOS, the first such measures in Western Europe since the summer took effect on Saturday.
The cabinet of Caretaker Prime Minister Mark Rutte reached a final decision last Friday and unveiled the additional measures at a televised press conference.
Coronavirus infections have surged significantly in the country of 17.5 million after social distancing regulations were lifted in late September, reaching a record high of roughly 16,300 in 24 hours on Thursday.
The latest surge of infections has placed hospitals around the nation under strain, prompting them to cut down on services.
Around 85 per cent of the adult Dutch population has had a complete COVID-19 vaccination. Booster injections had previously been given exclusively to a small percentage of the population with compromised immune systems; they will begin to be offered to anyone aged 80 and older in December.
According to a World Health Organization (WHO) official, coronavirus mortality increased 10% in Europe during the last week, putting the region "back at the epicentre of the pandemic."
While most of it is due to outbreaks in Russia and eastern Europe, Germany and the United Kingdom also report an increase in new cases. Even in nations with high vaccination rates, a significant proportion of the population remains unvaccinated.
While many countries in western Europe have vaccination rates over 60% – and some, such as Portugal and Spain, much higher – this still leaves a significant section of their people unprotected, and lockdowns are mostly obsolete.
According to an expert, the vast number of unvaccinated people, along with a general return of social interaction after the lockdown and a modest reduction in immunity for those who had their vaccinations months ago, is accelerating the spread of infections.