2020 Was One of The Worst In History For The Airline Industry
The airline industry had probably its worst year in its history in 2020 as the COVID-19 pandemic crushed demand for air travel.
Airlines were forced to dramatically shrink, cut routes, and park jets. As the coronavirus pandemic grows, exponentially increasing travel restrictions and the numbers of people in quarantine, airlines around the world have parked most of their airplanes as they wait to see how the situation will develop.
IATA estimates that airlines in the Asia Pacific region are expected to see $27.8 billion revenue loss in 2020, with Chinese carriers set to lose $12.8 billion just in their home market.
The Qantas Group reported an underlying profit before tax of $124 million for the 12 months ended 30 June 2020. This was a massive 91% fall on the prior year.
The first half-year saw strong growth for Qantas, with a $771 million underlying profit before tax. However, the airline then spiralled into a $4 billion revenue drop in the second half as the coronavirus pandemic wreaked havoc on the travel industry. This pulled down its full-year underlying profit before tax into negative territory.
Qantas Group's revenue fell sharply by 82% between April and June. However, the airline managed to reduce cash costs by 75% during this time, which significantly softened the blow. This saw Qantas's underlying profit before tax in 2H FY2020 fall to only $1.2 billion.
The group reported a full-year loss before tax of $2.7 billion. This loss was mainly due to a $1.4 billion non-cash write-down of assets.
In March 2020 Virgin Australia owned Tiger Air Australia ceased operation grounded all its aircraft permanently followed in early April by the redundancy of all its pilots.
Virgin Australia entered voluntary administration in April, leaving the jobs of at least 15,000 airline workers and connected supply chain workers under a cloud.
In a statement to the ASX, the airline announced that the move would help "recapitalise the business" and ensure it emerged "in a stronger financial position on the other side of the COVID-19 crisis".
The board of directors appointed Deloitte's Vaughan Strawbridge, John Greig, Sal Algeri, and Richard Hughes as voluntary administrators of the company and several of its subsidiaries.
At the end of June US private equity firm, Bain Capital submitted a successful bid to take over Virgin Australia.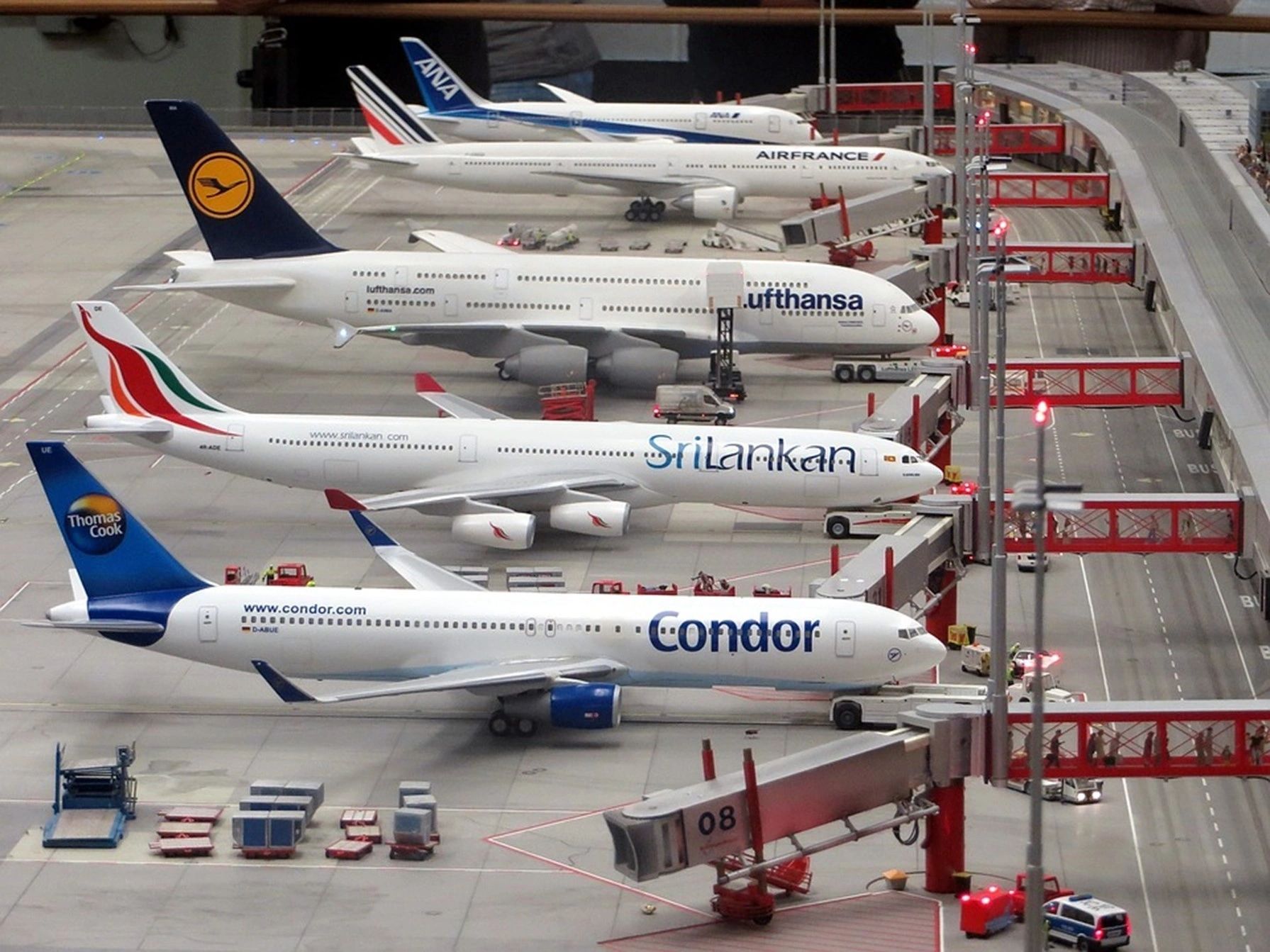 Meantime around the world airline stocks fell an average of 45%-50%, forcing the airlines to start borrowing a lot of money to stay solvent. The trade group Airlines for America says U.S. carriers alone increased their total debt from $67 billion to $172 billion.
A report from global aviation data firm Cirium calls 2020, "shocking." It says the pandemic and the fallout from the coronavirus "wiped out 21 years of global passenger traffic growth in a matter of months, reducing traffic this year to levels last seen in 1999."
According to Cirium's data, airlines operated 16.8 million flights from Jan. 1 to Dec. 20, 2020. That's down from 33.2 million in the same period in 2019.
More than 40 airlines completely ceased or suspended operations, and experts expect more to fail in 2021, according to Cirium.
2020 has been by far the global industry's worst financial year because of the decimated demand, and travel demand remained a fraction of normal levels for more than nine months of the year.
What has just happened cannot be compared with any other event like September 11 or the recession that followed.
This is a worldwide crisis whilst the terrorist attack on Sep. 11, 2001 saw the biggest falloff in demand in the US market and even that recovered quite quickly. Even after that grounding ended, there was still more demand than we saw during the pandemic.
Airlines have not yet reported their fourth quarter earnings; therefore, we have no idea how much financial blood was shed.
The weak demand was not the only culprit, unlike in past crises we saw unprecedented borders closed, and severe travel restrictions imposed, which made the situation much worse.
So the good news is first that 2020 is over! Analysts are saying that the worst is hopefully behind us with vaccines on the horizon and travel demand beginning a slow recovery.
Markets that have shown a consistent recovery are China, the US, South Pacific, and western Europe mostly on domestic and some regional services whilst most of the international markets are still off limits.
The international airline trade group IATA says, "North American airline industry profits are forecast to be down nearly $46 billion in 2020." Still, they also show a gradual improvement especially as a vaccine becomes widely available hopefully by the second half of 2021.
Cirium reports, "While up to 30% of the global passenger fleet remains in storage, there are signs of recovery on the horizon, with only 10% of short-haul Airbus A320neo aircraft currently in storage showing narrow body aircraft leading the recovery and domestic and short-haul travel returning first."
IATA suggests consumers will be the real winners as airlines continue to cut prices to stimulate demand.
No one expects a complete recovery in 2021, as matter of fact, experts say that it will take at least 3 years to see a complete recovery. What airlines are hoping for is that a meaningful recovery begins.
Written by: Joe Cusmano