Will The 'Booster Shots' Unlock Travel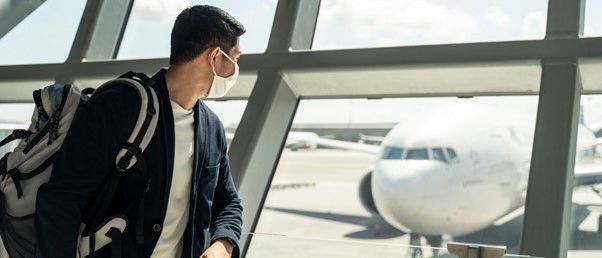 If you believed that getting vaccinated would restore your access to the outside world, you were mistaken. Yes, but just as soon enough, I realised that "enough" was a matter of perspective.
A growing number of countries are moving away from a binary system of "vaccinated or not" to one that relies on a date-based system that verifies persons on a range of parameters.
Essentially, your travel eligibility is tracked by a clock that is constantly ticking away.
You should know about boosters if you're planning a journey soon, especially if it's beyond 2022.
Because of these vaccination validity dates being put in place, most people must have taken at least one dose within nine to twelve months of their arrival in Austria, Croatia, or Switzerland before they may be deemed fully protected.
From 2022 forwards, a booster will be necessary for entry into several countries. This is the long and short of it. An updated booster shot taken within the last 12 months is required to be valid.
Such demands are already in place in several nations.
The big goal was that getting immunised would make it possible to travel indefinitely without restriction. That doesn't appear to be sticking. Either you are, or you aren't — at least not without jumping through additional hoops.
Booster doses may be required for travel until case counts reach the amount that public health officials desire with vaccines after six months of use.
Covid-19 vaccinations, like flu shots, could turn into a yearly rite of passage.
To increase their visiting tourist share, some countries may keep things simple by classifying people as vaccinated or not, while many may set new goals based on vaccination dates and doses.
It is best if you arrange any future boosters around your travel plans, allowing at least 14 days after the booster dosage to pass before travel and ideally no more than six months between the day you received the booster and when you expect to enter the country you will visit and depart it.
This would keep a guest in line, even under the most stringent country procedures.
The travel rehabilitation will have a lot of headaches; there's no doubt about that. As a result, your "vaccinated" status is now marked by a ticking clock.
International travel is already difficult for many people because of the uncertainties surrounding paperwork, immunisation requirements, and what happens if you test positive while overseas. Mathematical calculations based on vaccination dates will have no impact on the outcome.
Aside from the apparent necessity of these boosters, anyone planning on crossing borders in the upcoming year should be aware of the booster requirements.
More and more countries are moving away from the binary of "vaccinated" or "not." You, too, must stay current. The best advice is to take advantage of any available booster sessions while you can.