Australians Are Undecided on International Travel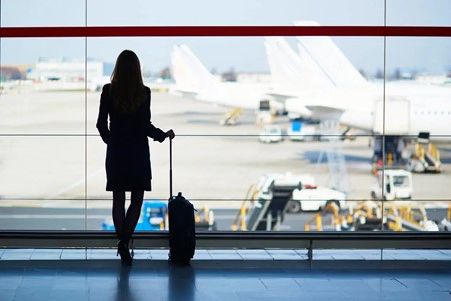 According to a new study from the University of Queensland, just 51% of Australians want to go abroad now that international borders have reopened.
According to Associate Professor Gabby Walters of the University of Queensland Business School's online poll of 560 Australians, the most preferred destinations are New Zealand and Europe.
"This indicates that there may be a lukewarm reception to the first time in 18 months that international borders will be opened," Dr Walters added.
Additionally, the data indicated that 33% of Australians would prefer to travel locally, while 16% would avoid travel altogether.
Dr Walters conducted a similar poll 18 months earlier to gauge Australians' attitudes towards domestic travel.
"In comparison to the April 2020 study, public opinion towards COVID-19 has shifted," she said.
"Previously, people were hesitant and apprehensive about the virus, which makes sense given that no one knew what was coming in April last year."
While uncertainty continues to rank second, the most prevalent responses are limitation and annoyance, even though individuals report feeling somewhat more fearful and concerned about the virus than they did 18 months earlier."
Dr Walters said that although travel preferences inside Australia have stayed relatively stable since April 2020, the desire to visit cities has increased from 17% to 25%.
"However, 44% of Australians favour coastal locations, while 31% prefer rural destinations," she noted.
"Queensland continues to be regarded as the safest vacation destination, closely followed by Western Australia and Tasmania."
Queensland has a low number of COVID-19 cases, beautiful coastal regions, and sunlight, while New South Wales and Victoria have been the focus of bad COVID-19 attention.
"When arranging trips, there is a greater attention on vaccination status, COVID-19 numbers, and hygiene standards."
Dr Walters and three of her colleagues, Associate Professor Sarah Kelly, Dr Thomas Magor, and Dr Ann Wallin, conducted independent research of 1,050 Australians to determine travellers' behaviour and preferences.
Since March 2020, international cruise ships have been prohibited from entering Australia after a COVID outbreak on the Ruby Princess that resulted in over 600 infections and 28 fatalities.
"Travellers want smaller ships with fewer passengers, as well as improved health and medical amenities on board," Dr Walters said.
"We've also noticed a change in the market — older generations are less likely to cruise today than they were earlier, compared to younger generations."