Cruise Ships Should Be Back Before Christmas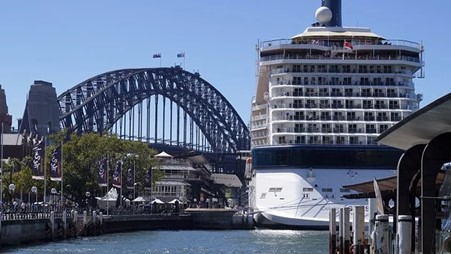 The federal government has stated that Australians may set sail on a cruise ship before Christmas.
Health Minister Greg Hunt revealed that he is considering lifting the Biosecurity Act prohibition that prevents overseas cruise ships from travelling to and from Australia.
Ships have been prohibited from entering our seas for more than 18 months after the Ruby Princess COVID-19 disaster, which resulted in hundreds of cases and 28 fatalities.
"I hope to be able to make a judgement on cruise ships in the coming weeks once we get the medical information," Hunt said on Sunday. "But it will need at least one state or territory to collaborate on that."
"We're working with a lot of states and territories, and we'll let them make their own decisions," he says. "However, we'd want to see sailing resume before Christmas."
Since they have previously relaxed quarantine restrictions for fully vaccinated overseas travellers, New South Wales and Victoria are expected to be the first ports to reopen to cruise ships.
For months, cruise lines have been lobbying for the right to restart operations.
The Cruise Lines International Association's Managing Director, Joel Katz, told Sunrise that the development is "extremely encouraging."
"We need the federal government to abolish the prohibition, and then we can work with the states and territories to finalise the procedures," he said.
According to Katz, when ships can set sail with COVID-safe solid policies in place, cruising will look quite different.
This will most likely include vaccination requirements, required pre-boarding testing, passenger limitations, additional cleaning and ventilation, and a ban on self-service buffets.