WHAT AIRPORTS ARE DOING TO WELCOME TRAVELLERS BACK..
It is not just the airlines that need to keep travellers' safe airports also have a key role to play. As domestic borders are starting to reopen and the Federal Government has outlined a map to start reopening the country, airports will become busier and therefore they need to implement effective safety measure to welcome passengers back.
Hand-sanitizer stations throughout the facilities, social distancing, signs everywhere, plexiglass partitions in wherever there is a contact point with a passenger and an employee and dispensers of masks and gloves, these are a number of steps the authorities are taking to create a safe environment for travellers.
I would guess that one of the biggest challenges that we may encounter as travellers is consistency across the airports. We may get consistency at airports across Australia, but I would bet for the same in other countries, although we know that all airports across the world are taking Coronavirus seriously and trying to protect their employees and customers."
One strategy that will for sure be inconsistent is taking travellers' temperatures or any other medical screening for the virus. While disease detection may be possible, the goal for airports is the user's experience and hospitality, ensuring that the facilities are as welcoming as possible and that people feel safe and comfortable when they come in.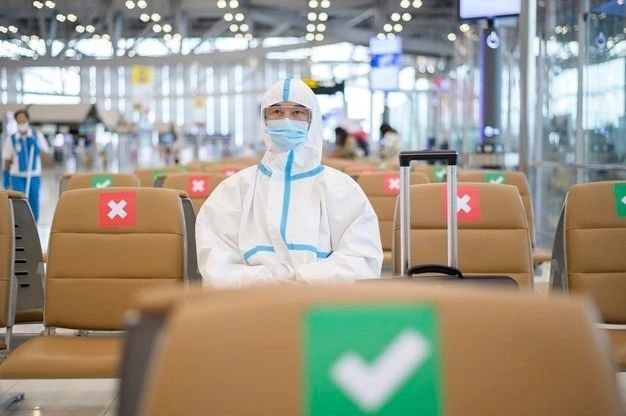 Check-in
Airlines are asking for both International and domestic flights to complete check-in before arriving at the airport as this minimises gathering at check-in kiosks and service desks.
Airport security
Aviation security can differ at Australian airports and in other countries. If you are unsure of the rules, check with your airline or the country you are visiting before you travel.
Body scanners
Body scanners are used at Australian international airports to detect prohibited items worn or carried on your body. Use of a body scanner is random; you can be selected at any time. Refusing to be scanned means you will not be allowed to pass through the security screening point or board your flight.
If you have a medical or physical condition that prevents you from being scanned by a body scanner, please advise the security screening officer.
Health and safety
All body scanners in Australia use non-ionising millimetre-wave technology. This means they do not emit ionising radiation like that of x-rays. The low-intensity waves and short duration of the scan mean you are exposed to less energy than other common everyday devices such as mobile phones. The millimetre-waves are reflected off the surface of the skin and do not penetrate the body. There are no known health risks from undergoing a scan so travellers who have a medical condition or are pregnant should not be concerned.
Privacy
Body scanners used in Australia are equipped with special enhancements to protect your privacy. Images are displayed as a generic stick figure to highlight areas that require further investigation. Scanners cannot store any personal or identifying information about passengers.
Before introducing this technology, the Government consulted with a wide range of stakeholders, including the Office of the Australian Information Commissioner, Vision Australia and the Gender Centre and Organisation Intersex International, about privacy concerns.
Special needs
The Government understands that you may have concerns about how body scanners impact your individual circumstances. For more information, see: Travellers with specific needs.
Security screening process.
It is important that everyone is security screened before entering the secure area of an Australian airport terminal and boarding a flight. This includes passengers, people accompanying passengers to the boarding gate, aircrew, and airport workers.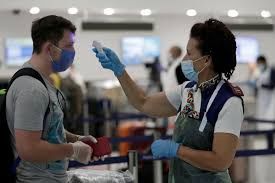 Before you arrive at the airport, prepare yourself for screening by knowing what you can and cannot take on board, and understand the screening process outlined below.
Place all personal items, wallets, or purses in your carry-on baggage.
Place your bag of liquid, aerosol and gel items in the tray (departing international terminal only).
Place any containers of powders in a separate tray (departing international terminal only).
Place metallic (keys, coins) and electronic (laptops, mobile phones) items in the tray.
Remove bulky outerwear clothing (e.g. coats, jacket), hats and jewellery, and place them in the tray.
Place your carry-on baggage onto the conveyor belt..
Inform screening officers if you have any medical devices, aids or implants before being screened.
Go through the walkthrough metal detector. If travelling internationally, you may be randomly selected for a body scanner.
You may be asked to go through the security screening process again until you are cleared if an issue is identified. This may include other screening methods (hand-held metal detector, frisk search).
You may also be randomly selected for explosive trace detection testing after proceeding through the initial screening process.
For further information, see:
Your rights at the screening point
When you enter a screening point, you are agreeing to each screening procedure. If a frisk search is required, you will be asked to consent to this process.
You have the right to refuse any screening process. However, if you refuse you will not be permitted to go through the security screening point and will not be able to board your flight.
The Covid-19 pandemic has changed our way of living and this is one of the many processes that has changed and will continue to change and since the virus is still there and it's very active, we will need to be brave and disciplined enough to accept this changes in order to continue living our lives as normal as possible.
Stay well!
Joe Cusmano