Western Australia COVID-19 roadmap to Opening State Border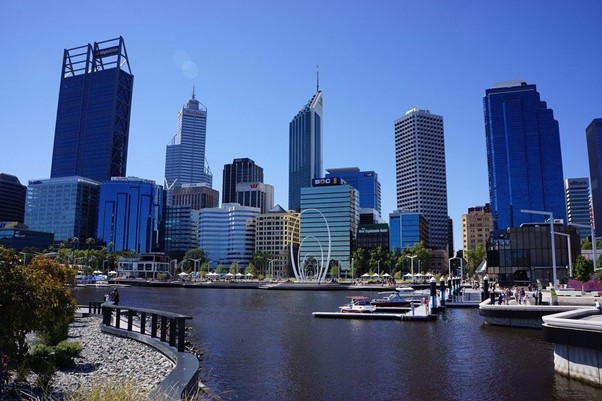 WA Premier Mark McGowan has set the lofty aim of 90 per cent immunisation in the people aged 12 and older before he will drop the state's border.
After the WA government revealed its long-awaited transition plan for re-joining Western Australia with the rest of the world on Friday, that was the primary question.
For the past 18 months, the government of Western Australia has relied on the geography of the state to protect the state from COVID-19.
And it has worked.
Since the start of the pandemic, there have been only 1,112 confirmed cases of COVID-19 in WA, with nine deaths.
WA Premier Mark McGowan had no choice but to share his transition plan and accompanying health modelling after weeks of rising pressure and an evident shift in community attitude as overseas migrants began to touch down in Sydney.
The aim, he said, was to open the border when 90 per cent of the state's population aged 12 and above was properly vaccinated against COVID-19.
According to the WA Health modelling, if border restrictions were relaxed with 80 per cent of the state's population already vaccinated, the annual number of cases would double.
If things continue, the 90 per cent vaccination goal might be attained by the end of January or February.
But after great expectation, it came as a bit of a disappointment for people attempting to organise their lives and livelihoods around the reopening.
Travel agent Christian Hunter said it was nice to have a strategy to aim towards, but it lacked a critical aspect.
"It is a bit of a shock to our sector that we don't have certainty around a timetable," Mr Hunter said.
"To plan our rehabilitation, we need a date to work to, and we simply don't have that at the time, so it is a little bit upsetting."
Mr McGowan said the reopening date would be announced next month once 80 per cent of the eligible population had been vaccinated.
He claimed that once that date was announced, it would be set in stone.
However, he also issued a warning that if WA does not attain that target by the stated date, extra public health and social measures would need to be implemented.
"Limits on venues, restrictions on workplaces, restrictions when it comes to masks — all those types of things that we're urgently trying to avoid," he said.
That was something the hospitality industry wished to avoid at all costs.
Stuart Laws, from the Chefs Collective, said he loves the 90 per cent immunisation aim.
We're not going to be in the position where we were at the beginning of 2020, when we were all running for the hills wondering 'where's my next paycheque coming from?' because of that 90 per cent, he said.
Whether or not the state's already overburdened hospital system would be able to handle the influx was a perennial concern.