THE FUTURE OF FLYING: Face masks, health checks and long check-in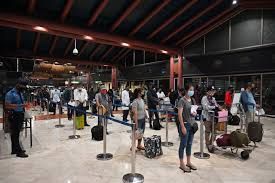 I keep thinking about this every day and I am sure you do too. Travellers face the prospect of even stricter security measures than those put in place after the Sep 11 attacks in 2001.
As we all dream of taking to the skies once more, we all face the prospect that changes to curb the spread of coronavirus will be even more challenging than those brought in after the 2001 terror attacks in the United States.
In addition to the strict security measures commonplace around the world since then, we will now encounter a barrage of checks for COVID-19.
Before the pandemic, the norm with every airline was to arrive two hours before the flight. When the sky opens again and air travel returns, I am quite sure that airlines will ask us to be at the airport at least four hours before the flight departure.
There will be more mandatory screening, i.e. temperature check and possibly other screening with multiple queues before we can even check-in for the flight at the airport.
A few countries are about to open their borders and the requirements that they have outlined, we surely face new prerequisites such as declare a reason for flying, provide documentation proving they we are virus-free, undergo multiple screenings, and offer details of our movements on arrival.
My advice is that we should not be intimidated by these new requirements and strict rules as I am sure there will be people that will think twice before travelling, After Sep.11 2001, I remember there were people that were avoiding flying for fear and the new strict security rules but didn't take long for us to get used to it and take up the skies again.
The International Air Transport Association has suggested several measures to limit the risk of infection, including collecting passenger data ahead of travel and allowing only staff and same-day travellers into airports.
It is a proven fact that the risk of transmission on the aeroplane is extremely low due to the HEPA Air Filters used by airlines nowadays.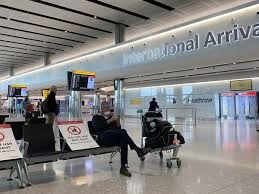 The United Nations' civil aviation agency has drawn up a set of guidelines for safe flying in the wake of the pandemic, from mandatory wearing of masks to the disinfection of areas people come in contact with.
Other measures outlined in their guidelines include the redesign of gate areas to reduce congestion, faster and smoother boarding, and baggage collection procedures, and even "prohibiting queues for the washrooms" to limit passenger interaction. Implementing new regulations has already proved to be challenging and to some degree chaotic.
The most hotly debated measure in the industry has been whether to leave middle seats empty.
The COVID-19 crisis is the biggest disruption in the history of the aviation industry. The recovery is going to be long and slow.
Stay safe!