IS THIS THE WAY FORWARD UNTIL THE AIR TRAVEL BUSINESS RECOVERS?
The airline business has unprecedently been hit awfully hard by the Covid-19 global pandemic and it will take a few years before international flying returns to what it was. Most airlines will have to restructure their business model to survive, resulting in a diverse, leaner, and more competitive market environment.
Dubai based Emirates has announced this week, that it has modified 10 of its Boeing 777-300ER aircraft by removing the Economy seats to allow for up to 17 tonnes of additional cargo capacity per flight, on top of the 40-50 tonne belly-hold capacity.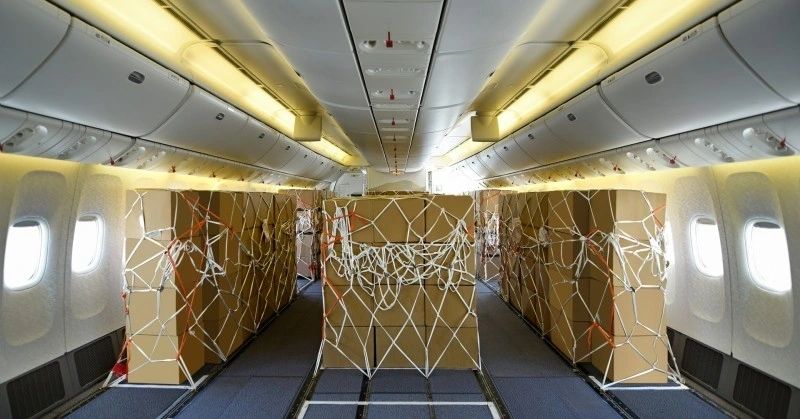 Given the current border restrictions that will go on for a little longer and the concern that after easing up restrictions, some countries may experience another spike up of Covid-19 transmission, over and above the slow recovering customer's confidence that commercial flights are safe, airlines will have no choice either than becoming creative and fill up their few operating flights with passengers and cargo. Therefore, removing a large number of economy class seats in the passenger cabin and increasing the cargo capacity seems like a very smart initiative. Afterall there is plenty of demand for space in the cargo business at least for now.
Keep well!