IS THE WAY WE BEHAVE AND TRAVEL GOING TO CHANGE?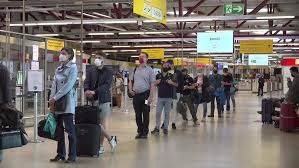 No one, exactly knows what's going to happen going forward in travel, but being someone who has worked in travel for 30 years and still watches closely how the situation is evolving, I thought it would be good to share some of my thoughts with you and think about the future of flying.
There are not any credible facts and figures about a safe re-emergence from the COVID-19 crisis, only speculations, and thoughts on how the world could change. These assumptions could be made by anyone simply walking out the door where possible and observing how people behaviour has changed and will continue to do so since the beginning of this crisis. There is also a fair bit you can discern about the future of travel and the world.
There is no doubt that in many aspects travel will be forever changed because of the insane times we are living in, but in my opinion not nearly as much as people generally think. Will all the changes that do happen be bad? Absolutely not! Let us look at the things that will be good.
More orderly airplane boarding process (not that this has been bad, but there will be more discipline into it)
More efficient processing of passengers at immigration?
Better spacing in bars and restaurants with better cleanliness?
Reasonable crowd controls at the greatest tourism attractions?
The Western World began dealing with the Covid-19 global pandemic in early March after Italy closed its borders and declared a state of emergency. Now four months later we are in full swing, with worst-case scenarios avoided, crucial measures being put in place daily to mitigate chances of a second wave and countries looking to reopen tourism. That is already a lot more buoyant than many expected.
The world bounced back from multiple other crises and it will without a doubt bounce back from this too with a bit a re-adaptation for all of us.
How will the travel trends change?
I think we are going to see a shift in how people travel, why, and for how long. I think this will lead to a few trends which will include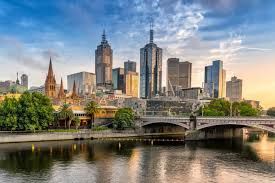 People may take fewer trips at least in the short term, with hope for better comfort or social distancing in transit.
We may see an increase in villa vacations, where people rent houses and control their surroundings.
Short-haul, domestic and regional trips will bounce back before international travel.
Travel pricing will become increasingly important during years of continued recession.
I think people may focus on taking a quality, longer trip each year, rather than the micro-trip trends which were emerging in recent years. That is not to say short term travel will not still exist! It will, but it's just that people will look to maybe save up for one trip in more comfort, so they can do so as safely as possible.
How will Air travel trends change?
The superjumbo will eventually disappear, and airlines will opt for smaller and more efficient planes to keep the cost under control. Many routes will become unsustainable and unless they are government-subsidised, airlines will have no choice either than discontinue their services and just focus on profitable routes.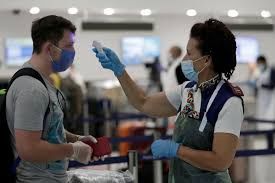 There may be better and more efficient and better solutions for aircraft boarding and deplaning.
A380 and B777, will probably stop flying passengers in the near foreseeable future or they may be re-configured to carry more freight in combination with a reduced number of passengers as we have recently seen what Emirates is doing with some of their B777, this will happen whilst airlines will opt to operate smaller, fuel-efficient aircraft.
Some non-stop routes will be axed, creating more flights with intermediate stops, as they were 30 years ago.
As I have already said, airfares will not increase, despite lots of experts saying it will. Low prices are marketing.
Business-class travel is most likely going to be lagging for the next few years as corporations are going to introduce a different way of doing business to minimise travel and save, therefore I think that it will not ever fully recover. To keep moving, airlines are going to shrink the number of seats they sell on each flight, and they are going to use marketing tools like low fares, loyalty programs, flexibility, and other gimmicks to make everyone travel again.
I do not envisage the middle seats to be blocked, it's simply ineffective as the rate of virus transmission on board the airplane is very low as mentioned by IATA following the test conducted on a long haul and short-haul flights, and also it's not viable for the airlines.
How will Hotels and accommodation trends change?
For Hotels, I think cleaning programs and the ability to market them will continue to be all the rage for months to come, as hotels make their case for coming back inside. It is for this reason big chains have a leg up on the initial boom. Hotel and accommodations will see.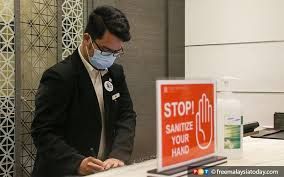 Airbnb will see a break as hosts look to cut direct, cheaper deals with travellers.
Hotels will use cleaning partnerships to promote travel and create awards for themselves.
Hotel bars will become more exclusive since they are typically more socially distanced.
Room service will become the new special hotel experience.
Hotel pools may experience more classism, with preferential spots for suite guests.
Mega hotels will suffer more than boutiques, but excess rooms will keep prices down.
How will destinations trends change?
For years, mass tourism has been everything crowding lots of favorite hotspots worldwide, however crowding, in a post-COVID-19 world, will no longer be the case. Most tourists may seek tranquillity over buzz, and small crowds versus large gatherings for a long time to come, thanks in part to government measures preventing them.
Health certificates or some sort of pass may be necessary for international travel before the flight. China has already started issuing them to its citizens.
Many destinations will pick over mass-market travellers with taxes and subsidy cuts.
Beaches may become a police state in popular destinations, with fines and bans.
Possible higher visa/ETA fees in advance of travel to help cover additional screening measures.
Western countries may lose restriction-free access in many Asian countries.
Tourism boards will begin to restrict visitor numbers by limiting flights and capping visitors' numbers.
Cruise travel may be controlled most due to the close nature and proximity of guests.
How will dining out and travel activities trends change?
Restaurants, bars, and other activities tend to be the very last element in plans to reopen the world. That is probably because they hold the most jeopardy. Many of the very things which make travel so worthwhile will be changed, and they will be different longer than many other elements, perhaps with lifelong effect.
Table spacing has increased as we have seen already
National parks will place strict limits on permits, visitors, gatherings, and camping.
Volume-based attractions and amusement venues will struggle to stay open if a single case pops up.
Entertainment venues could bring price increase to cover talent cost with fewer guests,
Let us hope for the best
Personally, believe what happens when governments release restrictions and say it is up to "us" the people need to make sensible choices.
I just generally don't believe human beings are very flexible because we have enjoyed the way of life for hundreds of years, through plagues, war and politics will simply fade away into some unrecognizable world.
People are people, they are hard to change in the best of times, and I think once the future of travel is put back into our hands, we can only hope for as many positives to emerge.
Keep safe!