Thailand Removes Day 5 PCR Test & Hotel Requirement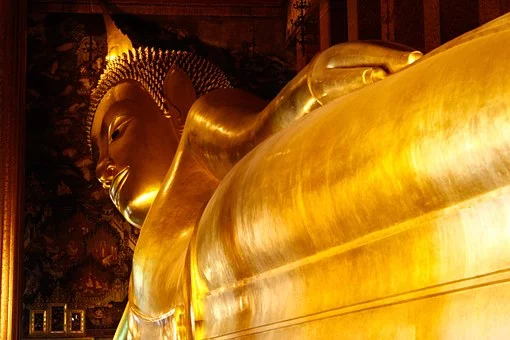 The regulation will be available for new Thailand Pass applications beginning 1 March 2022, implying that arrivals under this new arrangement will not be available for at least a week after that date.
On day 5, a test will still be necessary, but it will be a self-administered rapid antigen test with the findings submitted by the travellers.
As is customary in the Kingdom, any changes to the entry system will be preceded by a formal publication in the Royal Gazette, which is a legal obligation for any changes to the legislation, no matter how minor.
The second exam for foreign arrivals was adopted in December 2021; however, it was initially free of charge for individuals who already had Thailand passes (you received a voucher at the airport). Then, in January, when Thailand Pass was reintroduced, a change was made that required the second test and a second hotel stay on Day 5 to be pre-paid, making this a costly exercise.
As the Bangkok Post reported, a meeting of the Covid Situation Council and other government officials determined that the fifth day PCR test and the requirement to remain in a hotel during that period will be capped. The insurance coverage value will be reduced to US$20,000.
Beginning next month, the government will further relax entrance requirements for international visitors in response to demand from the local tourism industry to reduce expenses as additional countries remove border controls to entice holidaymakers.
Beginning 1 March, vaccinated arrivals to Thailand will not be required to undertake a mandatory polymerase chain reaction test on the fifth day of their arrival. Instead, they can conduct a self-antigen test, which eliminates the need for a confirmed hotel reservation for the test.
The Centre for Covid-19 Situation Administration (CCSA), the main viral task force directed by Prime Minister Prayut Chan-o-cha, has reduced the minimum medical insurance coverage for visitors from $50,000 to $20,000 per person.
According to Dr Taweesilp, the country has cleared around 302,000 visitors under the Test & Go programme since it reopened for the second time on 1 February.
According to him, Bangkok, the eastern province of Chonburi, and the resort island of Phuket attracted the most visitors under the plan.
Removing the stringent need of Day 5 PCR Testing and required hotel stay is a wise option. It was a significant waste of money and a considerable risk for individuals travelling. If you test positive, you'll be sent to the quarantine camp. Because self-administered assessments are unsupervised, there is less chance of this happening.
The second hotel stay and the PCR test added about $200 to the trip's costs. Those who live in Thailand and do not need to book a room will find this inconvenient, and it would only be the expense of the test and the related risk for tourists and business travellers who would require a hotel room regardless.
Those who have already booked and had their Thailand Pass approved under the present conditions with two tests and two nights hotel should contact the property to enquire about refund options for the second portion. However, you'd have to reapply for a new Thailand Pass.