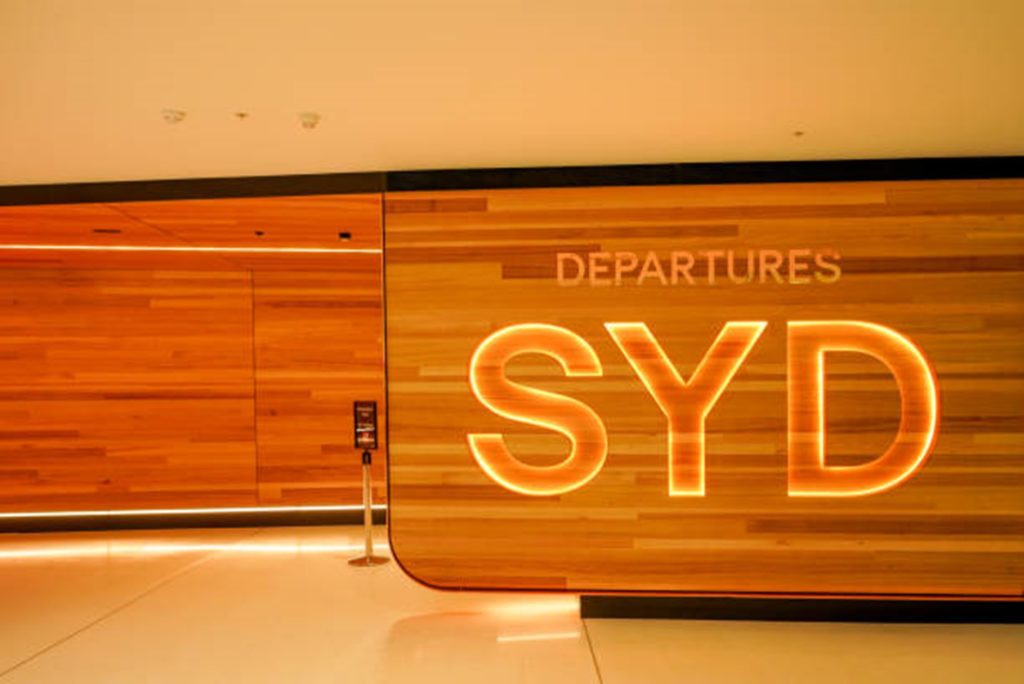 In the last two months, Sydney Airport has been ranked one of the world's worst airports for flight cancellations and delays.
According to FlightAware data, Sydney is sixth worst for flight cancellations, with 5.9 percent of flights cancelled, and ninth worst for delays, with 34.2 percent of flights affected.
On Monday morning, there were new scenes of turmoil at the airport, with massive lines for security checks snaked outside the domestic terminal.
Shenzhen Baoan International Airport, Newark Liberty International Airport, and LaGuardia Airport were named the worst global contenders for cancellations, with more than 7% of flights cancelled since May, while Toronto Pearson International Airport was named the worst airport for delays, with more than 50% of all flights delayed.
The announcement comes after Sydney Airport saw its longest-ever check-in, bag-drop, and security line-ups on Monday due to morning fog that caused flight delays and an IT glitch that hindered security processing.
"Heavy fog impacted aircraft earlier this morning, and a technical issue has resulted in us temporarily operating one fewer security lane than normal in T2 Domestic," an airport official stated.
"We apologise for the delays and are collaborating with airlines to get everyone on their way."
By Tuesday morning, it appeared that line lengths had returned to normal.
The extreme disruption lasted throughout the month as the industry experienced post-pandemic staff shortages. The problems in June were exacerbated by a mid-year school vacation traffic rush and extreme weather events, including flash flooding across NSW.
Meanwhile, 5.8 percent of all flights were cancelled last month, roughly three times the long-term cancellation average.
For months, airlines and airports around Australia — and the world — have been under fire for an increasing number of last-minute flight delays and cancellations, misplaced baggage, and unprecedented snaking airport lines.
The industry has attributed the chaotic scenes to a "perfect storm" of pent-up travel demand, COVID-19 absenteeism, and an underlying aviation crew deficit.
The long lines witnessed earlier this month were caused by extreme weather, school holidays, and staff shortages.
According to the most recent national data from the department of transportation, on-time performance for airlines across the country is at an all-time low.
All Australian airlines (Jetstar, Qantas, QantasLink, Rex Airlines, Virgin Australia, and Virgin Australia Regional Airlines) averaged 63 percent on-time arrivals and 61.9 percent on-time departures in June 2022.
In the same period the previous year, the rate for both was 84 percent.
For the month, the cancellation rate was 5.8 percent.
"These are the poorest On-Time Performance results recorded since recording began in November 2003," the department stated in its most recent monthly update.
Jetstar had the lowest rate of on-time departures, with only slightly more than half of its flights (55.7 percent) departing on time, followed by Qantas (58.7 percent).