Black Monday With More Than 20 Domestic Flights Cancelled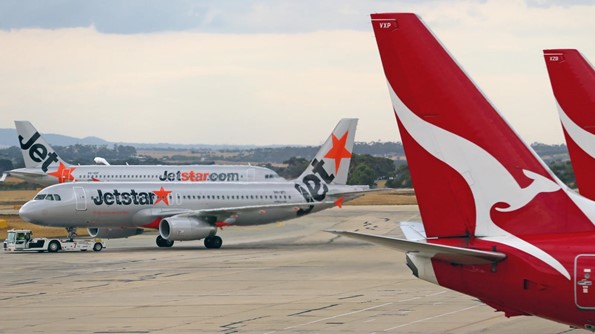 Yesterday morning, Qantas, Virgin Australia, Jetstar, and Rex Airlines were collectively forced to cancel more than 20 domestic flights scheduled to depart from Sydney airport.
Australia's domestic aviation market continues to struggle under the weight of COVID-19-related absences, and an underlying shortage of trained aviation staff as flight cancellations crept up again on Monday.
It comes after an information technology problem caused up to a dozen flights to be delayed on Sunday, leaving hundreds of passengers stranded in their Qantas aircraft on runways throughout the country.
At first, a dozen planes were delayed, but the issue spread like a domino across the network.
Flights to and from Sydney have been the most affected, with 25 domestic flights from Sydney cancelled so far today.
The majority of these flights were on the popular Sydney-Melbourne route, which remains the busiest sector in Australia.
The flight crew informed the passengers who were waiting that they would not be able to take off until the computer system was fixed.
Meanwhile, Brisbane has cancelled nine flights so far today, around half of which were bound for Sydney, while Melbourne has axed three Sydney-bound flights.
According to a report by The Australian, the latest round of flight cancellations has been caused by understaffing amid a new wave of COVID-19 infections that is sweeping across Sydney.
Qantas confirmed that it had resolved the computer issue by 6 pm Sydney time that had impacted departing flights; however, warned customers that knock-on delays would be likely throughout Sunday evening as the airline attempted to catch up.
On social media, many people vented their anger, claiming that they had been delayed on planes for up to two hours.