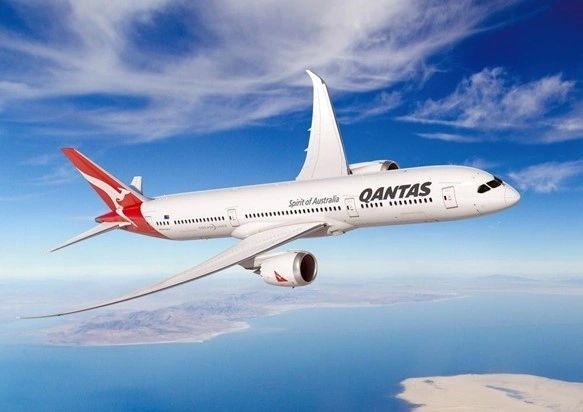 Passenger caps at Heathrow have pushed one-way Qantas flights from Sydney to London up to $2,800 – in economy – as a result of the sudden decision.
Airlines have been warned to "stop selling summer tickets" until September 11 because of manpower shortages at London's busiest airport.
"Airmageddon" was the term used by Emirates and "disappointed" by Qantas for their "sudden" reduction in capacity.
The price of all tickets appears to have risen significantly as a result of the Heathrow Airport flight cap.
The cost of a flight from Sydney via Melbourne to London was now up to $3,000.
Heathrow chief executive, John Holland-Kaye, said, "Our assessment is that the maximum number of daily departing passengers that airlines, airline ground handlers and the airport can collectively serve over the summer is no more than 100,000.
Over the summer, daily departure seats are expected to average 104,000, resulting in a daily oversupply of 4,000 seats."
Our airline partners have agreed to stop selling summer tickets because only 1,500 of these 4,000 daily seats have been sold to passengers on average, so we're asking them to do the same."
For the vast majority of passengers flying through Heathrow this summer, our goal is to ensure that they will arrive at their destination safely and on time, with their luggage intact," says a Heathrow spokesman.
Some summer flights may need to be rescheduled, transferred to a different airport, or cancelled due to this, and we apologise to those who may be inconvenienced.
Flights between London and Sydney have already been diverted, and passengers put up for the night because of a long layover in Singapore.
Like other airlines, we're disappointed by Heathrow Airport's decision to suddenly restrict passenger capacity and do everything we can to minimise this impact on our customers," the airline stated.
"Given that people's holiday plans are on the line, we must keep our two daily flights to London."
We've managed to negotiate a solution that isn't perfect but will get our consumers to their destination. To make this issue better, we're working with Heathrow.
Travellers heading to Europe have also been warned about bushfires and their impacts on travel by Smartraveller in an update posted on Wednesday.
Bushfires are affecting multiple European destinations and can move rapidly and be unpredictable. They can also cause air pollution to reach levels that can pose a risk to people's health.
Temperatures have hit up to 47°C in Portugal, and 45°C in Spain as firefighters in Portugal, Spain, France, Greece and Morocco are battling bushfires across tens of thousands of hectares.