Should Airlines Have Consistency with COVID Policies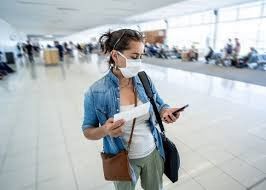 As more people start flying again, they are noticing how different airlines all have different COVID protection policies.
Some passengers are nervous and concerned with what they are finding.
The success of the airline's robust COVID-19 monitoring, detection and hygiene programme has resulted in more than 99.988 percent of passengers travelling COVID-19-free on board, with significantly less than one percent of passengers confirmed to have tested positive.
Qatar Airways recently reported that since February 2020, just 582 positive cases have been reported across more than 4.6 million passenger flown sectors operated by Qatar Airways. The airline reports extremely low numbers of cases on board with more than 37,000 COVID-19-free flights since February 2020.
However I have been reading that some airlines have tight COVID requirements making mask-wearing mandatory and block middle seats, whilst others are much more relaxed, and whilst they may practice the face-covering practice, they ignore everything else.
Consumer Reports found airlines' COVID precautions are all over the place and there is no consistency when flying different airlines from the same country, let alone from different countries. In many cases, the policies are conflicting. So, if you are flying on two different airlines on the same day, you may very well have two different sets of rules.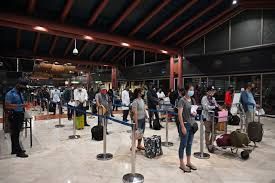 Some reports say that government set rules in place, airlines won't be held accountable for making their flights as safe as possible.
There are some things you can do to make flying as safe as possible.
Ask the airline if it guarantees empty middle seats and how strictly it enforces mask-wearing.
Bring extra masks, hand sanitizer, and sanitizing wipes with you.
When you board, clean your space, including the area around you and the air nozzle above.
And blast that air from the nozzle directly onto your face for the entire flight.
Remember, the safest place on a plane is the window seat, as filtered air comes in directly above your head and you will also have fewer interactions with people passing by you in the aisle.
Edited by: Joe Cusmano