Rex Posts Half Year Losses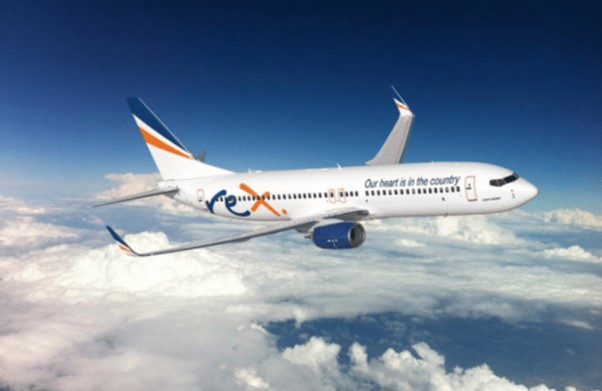 REX Airlines has posted a $36.7 million loss after tax for the six months ending December 31, 2021, a far cry from the $9.9 million after-tax nett profit it generated in the previous equivalent period.
Because of a temporary suspension of its network over most of this reporting period because of various travel restrictions and border closures, returns were significantly lower than they were during the same period a year earlier.
The total group revenue for the first half of the year was down 7% compared to the same period last year, with the airline raking in $116.5 million, a sum bolstered by a 60% increase in passenger revenue.
Operating costs ate into Rex's bottom line, with more flights and rising fuel prices costing the airline more than double the amount in the six-month period ($15.9 million), while "other costs & expenses" also climbed by 35.9 per cent to more than $146 million.
Looking ahead, the airline expects greater performance in the first half of 2022 than the previous half, citing fewer travel restrictions as a key driver and signalling a move to increase its 737-800NG fleet as soon as the market allows for the demand.
There was no mention in Rex's report of the up-and-coming competitor Bonza, who might put pressure on all three main domestic airlines.