Qantas Suffers Its Fourth Consecutive Half-Year Loss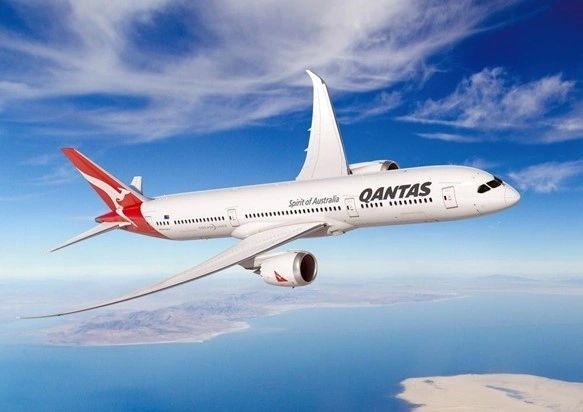 Qantas has announced an underlying loss of $1.28 billion before tax for the six months to December 2021, but the airline is hopeful of a return to profitability.
Qantas revealed a statutory loss before tax of $622 million in its half-year financial results on Thursday.
Between June and December of 2021, the airline recorded revenue of more than $3 billion, an increase over the $2.3 billion it saw in the same period in 2020.
As a result of border restrictions, lockdowns, and international travel bans, the airline says it has lost nearly $22 billion in revenue since the beginning of the pandemic.
"Most of Australia was in lockdown for several months of the first half, so the loss we've announced today isn't surprising, but it is frustrating," CEO Alan Joyce said.
"We saw a sharp rebound in travel demand when borders started opening in November and December, only to be hit by the Omicron wave and all the uncertainty that came with it."
Although the Omicron surge has eased somewhat, Qantas is confident that its balance sheet will soon see a significant improvement, following its $80-million sale of surplus land in Mascot and the easing of international border restrictions for tourists visiting Australia as well as strong financial results from freight operations and the Qantas Frequent Flyer programme.
Over $60 million has been lost by Qantas due to the delay in reopening Western Australia's borders, CEO Alan Joyce claimed.
It also reported that 92% of domestic operations were "cash positive" for the six months ending in December 2021.
While the Omicron outbreak delayed Qantas' return to full domestic capacity by March and cost the airline an estimated $650 million between December and now, the airline is already looking to its return to pre-COVID domestic capacity by June after the outbreak slowed it down again.
However, international travel will continue to be half as high as it was in 2019.
According to the airline, its pre-COVID flying capacity is expected to be 68 per cent through March, with 90-100 per cent capacity expected in the following quarter.
After a slow start in March, international traffic is expected to rise to 44 per cent of its pre-COVID capacity at the end of June.
While domestic capacity recovery is likely to be driven by leisure travel, the airline does not expect it to be driven by business travel just yet.
The airline had previously said that it would reach 102% of its pre-COVID domestic capacity by March 2022 but was forced to reduce capacity by more than 30% due to the Omicron outbreak, which decimated passenger demand and aggravated staffing shortages caused by COVID isolation requirements.
Qantas had earlier announced that it will run only 30% of its pre-COVID international flight capacity between January and March 2022, however, this figure was later reduced to 20% because of the Omicron outbreak.