Rex Plans To Mandate Booster Shots For Staff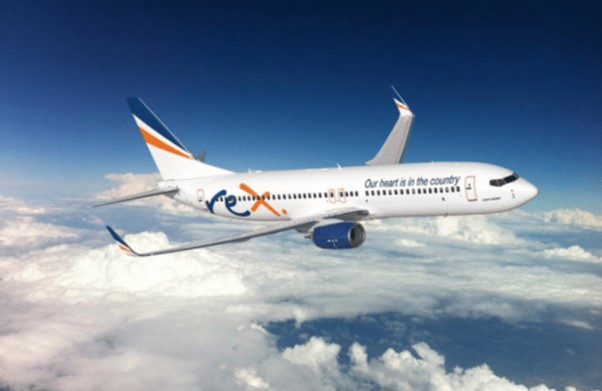 A report from Australian Aviation reveals that Rex will become the country's first airline to require its employees to receive booster shots.
This announcement arrives amid domestic flight cancellations due to COVID-infected or isolated airline employees.
Last Thursday, John Sharp, the company's deputy chairman, announced during an interview on 9News' Today show.
Because of this, Rex will be one of the first businesses in Australia to implement a booster.
It was announced earlier this month that a third dose of Pfizer's COVID vaccination would increase its effectiveness against Omicron 25-fold, bringing it back to the same level as two jabs against the original virus.
While the omicron strain vaccine may still offer protection against severe disease with just two doses, preliminary evidence shows that a third dose of Pfizer's vaccine provides even better protection, according to the company's chairman and CEO, Albert Bourla.
As of September, Rex said that it would need all employees who interact with customers to receive two shots by November 1st 2021, while Qantas and Virgin requested two shots by November 15th and March 31st 2022, respectively, for all other employees.
When the COVID pandemic began, "Rex Airlines was the first to implement mandatory mask-wearing on planes," stated Sharp. All of our frontline employees were fully vaccinated by November 1st, and we'll be the first to require a booster vaccine for everyone in our organisation.
Our policy is to use adequate cleaning agents and hospital-grade air filters to ensure that the air in the cabin is as clean as you can possibly make it. ""
Qantas CEO Alan Joyce has consistently stated that vaccination for international travellers will become mandatory.
Due to their frequent contact with other people, Qantas has previously urged that the federal government impose vaccines for all frontline aviation personnel.
All data demonstrates that there is a very minimal chance of COVID transmission on board planes, but nothing minimises the risk to health like vaccines licenced in Australia," Qantas stated.
This is crucial for our frontline workers, who deal with tens of thousands of individuals every day.
Source: Australian Aviation