Rex Passenger Numbers Up 82 Pct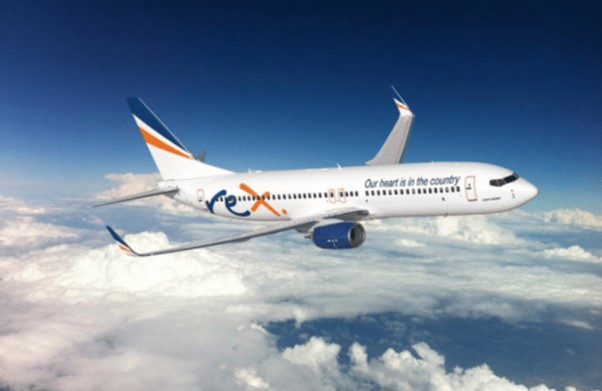 Despite Delta and Omicron's lockdowns, Rex's passenger numbers soared 82% in the six months to December 2021.
The airline's new fleet of 737-800s is behind for the news, which came as the company reported a $53 million loss before tax for the same period.
There are now more than $22 billion in losses since the beginning of the pandemic for Qantas, which has announced an underlying $1.28 billion loss before tax for its half-year results. Due to Virgin's lack of ASX listing, the company does not release its financial results.
Deputy chairman John Sharp revealed Rex's figures last week in Sydney. The airline transported 346,000 passengers during the first half of this financial year – a massive increase from 190,000 during the same period last year. Lockdowns and border closures disrupted both years.
Federal COVID grants decreased by nearly half during the same period, from almost $60 million to $28 million.
In the middle of August 2021, Delta threw most of NSW and Victoria into a months-long lockdown, forcing Rex to lay off 500 employees, including pilots, cabin crew, engineers, and customer support agents.
Before Christmas and New Year's, Omicron had only recently begun their 737 services, which resulted in widespread cancellations and isolations.
There was a $7.2 million deficit before tax in the airline's latest full-year earnings, which included many months before COVID.
Over the next five to seven years, Rex may grow its Boeing 737 fleet to include up to 30 planes.
At the Singapore Air show, Rex chairperson Lim Kim Hai announced the company's development plans, which roughly doubled the company's prior public fleet expansion ambitions.