Queensland Opens to Interstate Hotspots Days Ahead Than Planned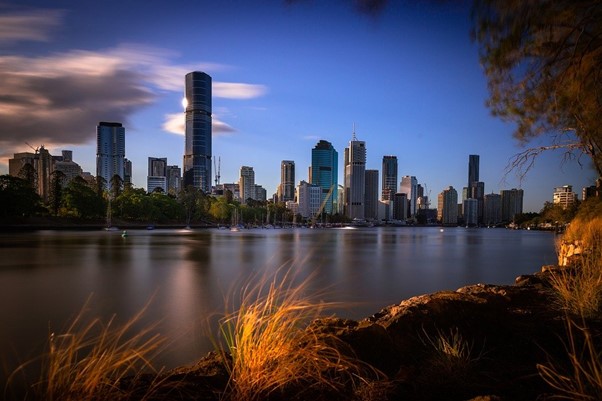 Queensland has accelerated its border opening, with certain interstate visitors eligible to apply for permits to enter the state as early as Monday, November 15th.
On Sunday, Queensland reached a 70% double vaccination target for those over the age of 16, opening the door for its border to open — initially scheduled for this Friday.
However, on Monday, Premier Annastacia Palaszczuk confirmed that fully vaccinated travellers from interstate hotspots in NSW, Victoria, and the ACT would be eligible to enter the state as of 5 p.m. Monday (local time). They must first pass a COVID test and then be quarantined for 14 days.
"That has come in earlier than planned, and if these rates continue, that is excellent news because it may potentially bring our December deadline [for further relaxing of border controls] up a little bit as well – but that relies on Queenslanders getting vaccinated," she added.
As of Monday, 81.99 per cent of Queenslanders over the age of 16 – or 3.37 million individuals – had gotten at least one dose of a COVID vaccination, with 70.25 per cent having received two doses.
The state's vaccination programme has picked up steam, with the Queensland government announcing intentions to bar unvaccinated persons from places after 80% of citizens have been completely vaccinated.
Domestic travellers who have been fully vaccinated, have a negative PCR test, and fly in from hotspots may quarantine at home beginning Monday afternoon, as long as their residence meets the requirements.
Applicants must reside within two hours of an airport and enter their houses directly from the outdoors, rather than via shared covered entrances. They will not be able to go by taxi or ride-share, but they may be picked up by someone they are quarantining with, or they can utilise contactless vehicle rentals or government-organised transportation.
Border passes will be granted immediately, according to Health Minister Yvette D'Ath.
"Today is the day that you may begin making trip preparations," she remarked.
"Begin booking your tickets, and if you're completely vaccinated, go get your [COVID-19] test; as soon as it's negative and your trip is booked, your border pass will be immediate."
Domestic arrivals from non-COVID-19 hotspots in Australia will enter Queensland without any restrictions or quarantine procedures.
The increase of home quarantine for domestic passengers is also expected to relieve demand on hotel quarantine spaces, perhaps enabling more foreign visitors to fly into Queensland.
Meanwhile, the state's requirement that interstate truck drivers be completely immunised went into force on Monday.
According to Gary Mahon, the Queensland Trucking Association chief executive, most drivers had received one-shot or were completely vaccinated. However, roughly 5% had quit the sector or changed to intrastate driving only.
"Some of them have thrown this area of work aside, and others have opted to shift to another line of employment," he said on ABC radio on Monday.
"There's been a very tiny number of folks that, you know, you'd normally classify as anti-vax."
Mr Mahon stated that since the business has followed the government's vaccination mandate, it was time to remove the need for interstate truckers to submit a negative PCR test every seven days.
The business has requested the Queensland government to repeal the law but has received no response.
"We feel the seven-day minimum should be deleted, as well as when we don't understand why you would need to retain administration surrounding freight passes," Mr Mahon added.
"We asked an enquiry and are expecting a response within the next week or two."
On Monday, Queensland had no local COVID cases and two cases in hotel quarantine.