Qatar Airways' Qmiles Program To Change To Avios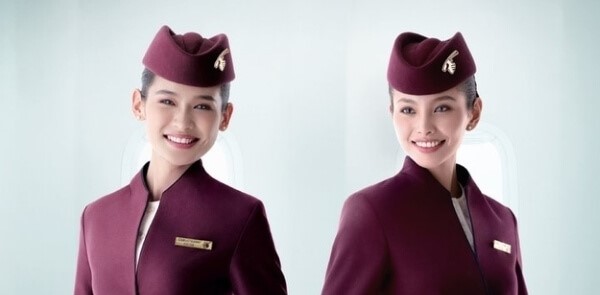 Qatar Airways said today that beginning in late March 2022, Avios will be used as the reward currency for all members worldwide.
Qmiles balances will automatically switch on a 1:1 ratio, with no change in the amount required to book an award ticket or pay with cash and Avios.
Avios is currently used by several different airlines, including British Airways Executive Club, AerClub, Iberia Plus, and Vueling Club, and is owned and operated by IAG Loyalty.
Members of the Privilege Club will be able to earn Avios when travelling with Qatar Airways, oneworld, and other airline partners and use their points to book award flights, cabin upgrades, extra baggage, and other benefits.
With the switch to Avios, Privilege Club members will have even more options to accrue rewards and utilise exciting new technologies in managing and spending. Furthermore, members will keep their hard-earned points balance and will be able to continue taking advantage of the current redemption options.
"Qatar Airways has recognised the power of Avios," said IAG Loyalty CEO Adam Daniels. By implementing Avios, they will provide a broader range of incentives to their clients while also supporting their business development goals. It's a fantastic milestone for IAG Loyalty as we expand our loyalty leadership, expand Avios' worldwide reach, and expand our partnership strategy even further."
IAG Loyalty has partnered with various global brands, including American Express, Marriott, and Nectar.
More information regarding the transition will be available in the coming weeks, and you can learn more by visiting qatarairways.com/Avios .
"The transition from Qmiles to Avios marks a ground-breaking new era for Privilege Club, enabling our loyal members to participate in the most compelling loyalty network and the largest portfolio of partners in the industry," said Qatar Airways Group Chief Executive His Excellency Mr Akbar Al Baker.
Qatar Airways, the World's Best Airline, continues to reinvent loyalty by implementing innovative digital technologies to provide our members with one-of-a-kind world-class experiences. We look forwards to sharing more information about this exciting transition in the coming weeks, as we seek new ways to recognise our valued members both on and off the ground."
The Avios currency is owned and managed by IAG Loyalty. Mr Adam Daniels, CEO of IAG Loyalty, said, "Qatar Airways have recognised the power of Avios." By implementing Avios, they will provide a broader range of incentives to their clients while also supporting their business development goals. It's a fantastic milestone for IAG Loyalty as we expand our loyalty leadership, expand Avios' worldwide reach, and expand our partnership strategy even further."