Airbus Aims 720 Deliveries In 2022 Despite Pandemic Challenges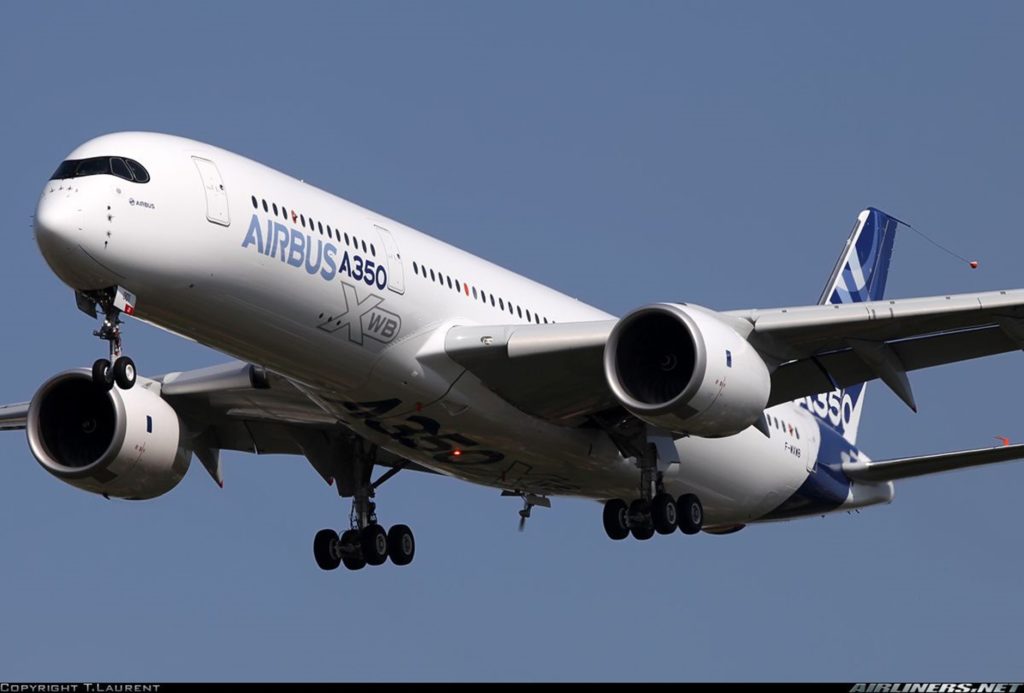 In 2022, Airbus intends to deliver 720 commercial planes, up from the 611 planes it delivered in 2021. As the world recovers from the effects of the COVID-19 pandemic, it won't be easy to meet that goal.
This is a challenging climate for us to operate in, according to Guillaume Faury, the company's CEO, in a press conference held live on February 17, 2022. It's the goal of the year to reach 720, which we've stated as a target.
According to the European aerospace and defence company, a nett profit of €4.2 billion (A$6.63 billion) was announced for 2021, up from a loss of €1.1 billion (A$1.7 billion) in 2020. At €51.1 billion ($80.59 billion), revenue was up 4% year-over-year.
High aircraft deliveries, cost controls, and strong performance in the helicopters and defence and space businesses are to credit for Airbus's solid financial results, according to a statement released on February 17, 2022.
"Remarkable" was how Faury described the results.
"2021 was a year of transition, where our concentration turned from navigating the pandemic towards recovery and growth," Faury said in the statement.
Public disagreements between Airbus and Qatar Airways regarding the surface degradation of A350 long-haul aircraft are currently taking place. Airbus has cancelled orders for 50 A321neo aircraft and two A350-1000 aircraft.
With the cancellation of its contract to provide A321neo aircraft to Qatar Airways, Airbus raises the stakes in its dispute with the airline.
Press conference: Faury: "When it comes to Qatar, we don't feel good," he stated.
"It's a one-of-a-kind issue, a very public dispute, and our customer has made it public. As a matter of priority, we must deal with the problem, take measures to safeguard ourselves and the company, and reach an amicable solution if possible.
Priority one for Airbus in 2022 is to increase the backlog and meet its commercial aircraft ramp-up objectives.
According to the business, up to 65 A320 family aircraft will be produced per month by the summer of 2023. At the same time, it's working to reduce risk by "allowing all assembly locations to become A321-ready," as Airbus put it.
Supply chain partners are concerned about Airbus's further expansion of production rates. Airbus had to reduce production rates before the pandemic because its suppliers could not keep up with demand.
A decision on production rates for 2024, 2025, and beyond could be made by the middle of 2022, according to Faury.
The situation, demand, and supply capacity are being evaluated to help us decide what we should do in 2024, 2025 and beyond." At the conference, he noted that the rate of 70 to 75 "makes sense," but no decision has been made yet.
Airbus will deliver eight A400M fighter jets to the military in 2021. To reflect revised delivery expectations in the launch contract, in 2021, it charged €212 million (A$334.3 million).
Activities proceeded on the A400M programme to meet the updated capabilities roadmap. Upgrades are coming in step with the needs of our customers right now," we said in a press release on February 17, 2022.
In 2022, Airbus expects to see a boost in profitability. EBIT (profits before interest and taxes) is expected to rise from €4.9bn (A$7.72bn) in 2021 to €5.5bn (A$8.67bn).