Qatar Airways Grounds 13 Airbus A350s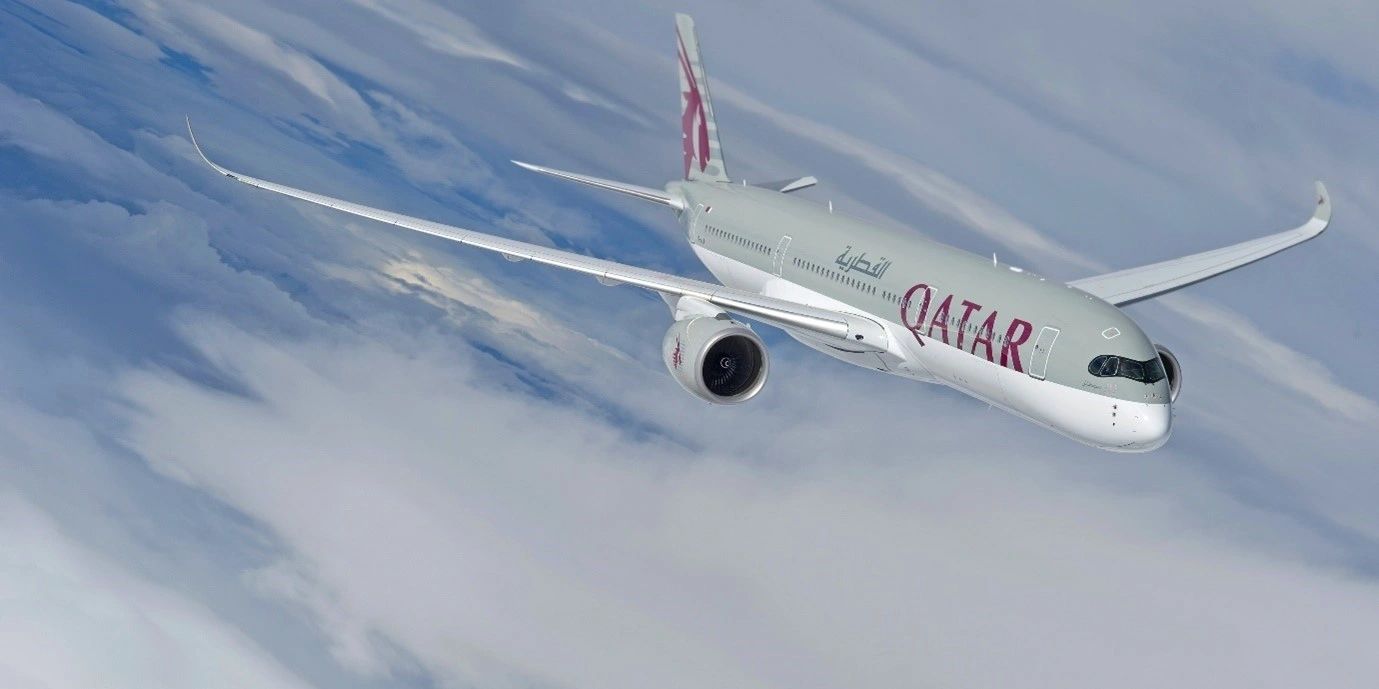 Qatar Airways grounded 13 Airbus A350s on Thursday due to fuselages "degrading at an accelerated rate" in the long-range aircraft, escalating a months-long dispute with the European planemaker over the issue.
While Airbus declined to comment specifically on the announcement, Qatar Airways' decision to ground the aircraft raised concerns about the A350's carbon composite fuselage, which was designed to make the twin-aisle aircraft lighter and less expensive to operate by using less jet fuel. Qatar Airways is also one of the world's leading aircraft operators.
In its statement, Qatar Airways said it had been monitoring the degradation beneath the paint on the fuselage of the aircraft for some time. It described the issue as a "significant condition", without elaborating.
"Following the explicit written instruction of its regulator, 13 aircraft have now been grounded, effectively removing them from service until such time as the root cause can be established and a satisfactory solution made available to permanently correct the underlying condition," the airline said in its statement.
Qatar Airways' primary concern is the safety and security of its passengers. The airline will do everything possible to ensure that its passengers are not inconvenienced as a result of the mandated removal of these aircraft from service and will seek alternative solutions to provide the same high level of service to all passengers. Qatar Airways has already taken steps to return its A330 fleet to service immediately to mitigate the impact of the grounded A350 aircraft, and it is also looking into other options.
Qatar Airways has a fleet of 53 Airbus A350s in both its 1000 and 900 series. The airline has another on order with the Toulouse, France-based aeroplane manufacturer, making its total order of 76 aircraft — the most of any airline worldwide. In June, Qatar Airways said it wouldn't take any more A350s unless the problem was fixed.
Currently, Singapore Airlines is the world's top operator of the A350, with 56 now in its fleet. The airline did not respond to a request for comment. In America, Delta Air Lines has 15 in its fleet. The Atlanta-based carrier did not immediately respond to a request for comment.
Qatar Airways Group Chief Executive, His Excellency Mr. Akbar Al Baker, said: "With this latest development, we sincerely expect that Airbus treats this matter with the proper attention that it requires. Qatar Airways will not accept anything other than aircraft that continue to offer its customers the highest possible standard of safety and the best travel experience that they deserve. Qatar Airways expects Airbus to have established the root cause and permanently corrected the underlying condition to the satisfaction of Qatar Airways and our regulator before we take delivery of any further A350 aircraft."
The airline will be the crucial carrier for fans attending the upcoming FIFA 2022 World Cup in this Arabian Peninsula country.
By Joe Cusmano