Qantas Resumes Flights To Johannesburg After A Lengthy Absence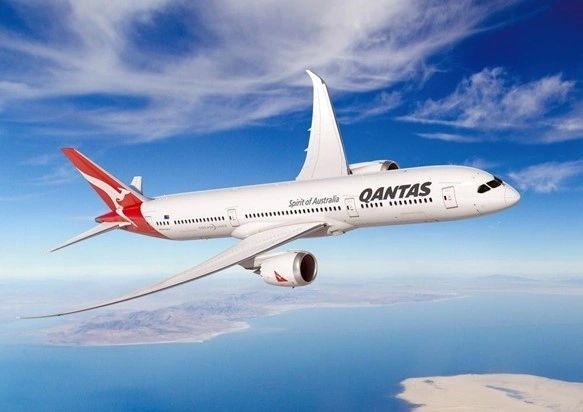 Qantas will resume its operation in South Africa, with the flight landing to Johannesburg for the first time since early 2020 and the first "rescue flights" to bring Australians back home.
On Wednesday, Friday, and Sunday, a Boeing 787 takes over from the now-retired Boeing 747 in the airline's new Sydney-Johannesburg service.
The Dreamliner's improved seats in business, premium economy, and economy, and a quieter and smoother flight that also decreases the impact of jet lag through features like a lower cabin altitude and higher humidity will make the 14-hour journey a significantly more enjoyable experience.
Qantas CEO Alan Joyce hinted at the possibility of direct flights between Perth and Johannesburg, a route that was previously only served by South African Airways.
South African Airways has only recently emerged from bankruptcy in September 2021 after being grounded for more than 18 months and could still merge with the struggling Kenya Airways to create what Kenya's president described in his New Year's address to the nation as a new "Pan-African airline with unmatched continental reach and global coverage.
Most of the South African market favour Qantas as it offers direct flight between Johannesburg and Sydney, and convenient connections to other parts of Australia and New Zealand.
It has long been a goal of Qantas' to compete with SAA on the Perth-Johannesburg route, and the airline plans to begin seasonal service with an Airbus A330 in November and March of this year with four weekly direct flights.
Due to an ongoing dispute with Perth Airport, Qantas announced in June 2018 that it had scrapped those plans. In particular, Qantas wanted to run its Perth flights from the international wing of its integrated Terminal 3-Terminal 4 hub, rather than the dedicated T1 international terminal used by other airlines.
"There is no need for Qantas' international passengers flying into Perth to be dragged between the domestic and international terminals as a result of this change," Joyce said.
In early 2021, Joyce told Reuters, "We're really interested in South Africa (and) we think it's a good growth opportunity for us".
"The Perth-Johannesburg service, which is on his company's list of potential additional routes, will begin if a settlement with Perth Airport can be reached", he added.
Joyce went on to say that Qantas would continue to add additional pins to its international network map until 2022, but with a greater emphasis on leisure travel and the 'visiting friends and relatives market, which is experiencing a post-pandemic surge after nearly two years of lockdown.
"Right now, what we're doing is identifying routes where we know there's a large VFR travel base," Joyce added.
"India is a significant market for that, which is why we moved in… and we were right, there was a lot of demand."
"And with Rome and the large Italian community in Melbourne and Sydney, we believed the peak summer season would support the foundation of that service, and then we could tap into tourism on top of that."
"We have three new 787s arriving in July, which allows us to expand our international network," Joyce said, adding that the Dreamliners "have great potential to fly routes that we hadn't contemplated previously."
"So, keep an eye on this place," Joyce teased, "because we have several additional overseas lines to announce in the coming months."