Qantas Changes London Service Fligh Route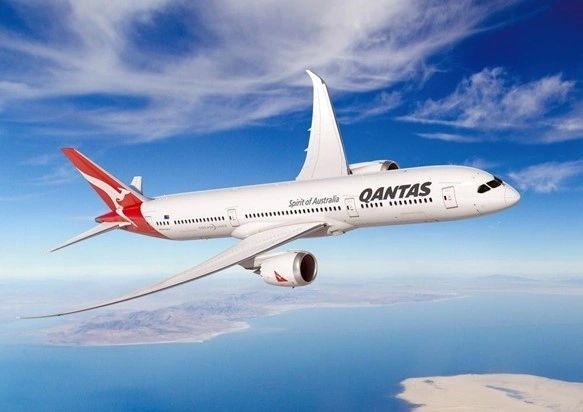 Instead of flying over Russia and Ukraine, Qantas service to London operated by a B787-9s will now fly across the Middle East and southern Europe beginning Sunday night. The revised routes are expected to add around an hour to the journey.
Qantas said it would keep an eye on the situation and "regularly review our flight patterns and make any changes we feel reasonable.
After Sunday's rubber-stamping by the US to throw Russia out of the SWIFT international payment system, tensions are set to rise further between Russia and Australia.
After first giving humanitarian aid, Prime Minister Scott Morrison has indicated that Australia will be sending weaponry to Ukraine.
While Russia has not yet banned Australian aircraft, tensions are sure to rise as Prime Minister Scott Morrison backs action to remove Russia from the SWIFT international financial system, which we approved on Sunday.
After initially giving solely humanitarian assistance, Prime Minister Scott Morrison declared that Australia would supply weapons to Ukraine.
Safe Airspace's website provides conflict zone and risk database warnings, birthed from the Malaysian Airlines MH17 aircraft disaster when operators had not been sufficiently warned.
On Thursday, it said, "Regardless of the actual movements of Russian forces into Ukraine, the level of tension and uncertainty in Ukraine is now extreme.
"This itself gives rise to significant risk to civil aviation. For this reason, and based on OPSGROUP member discussions, we assess Ukraine as Level 1 – Do Not Fly."
On Wednesday, the US Federal Aviation Administration banned all US operators from overflying the eastern part of Dnipro, among other states which have enforced similar prohibitions.
British Airways said that flights from Europe to Asia would be rerouted, and Virgin Atlantic has apologised for lengthier flight durations to destinations including Pakistan and India.
Ukraine, Moldova, portions of Belarus, and southern Russia's Airspace have been closed since Thursday, 24 February, when Ukraine was invaded.
Japan Airlines has cancelled its once per week Moscow service, citing safety concerns.
To minimise flight times, Emirates has redirected several services.
Oil has soared above $100 a barrel since fighting began, increasing costs for airlines that are currently struggling to recover from the Coronavirus pandemic.