Qantas CEO Considers National Carrier A 'Little Aussie Battler'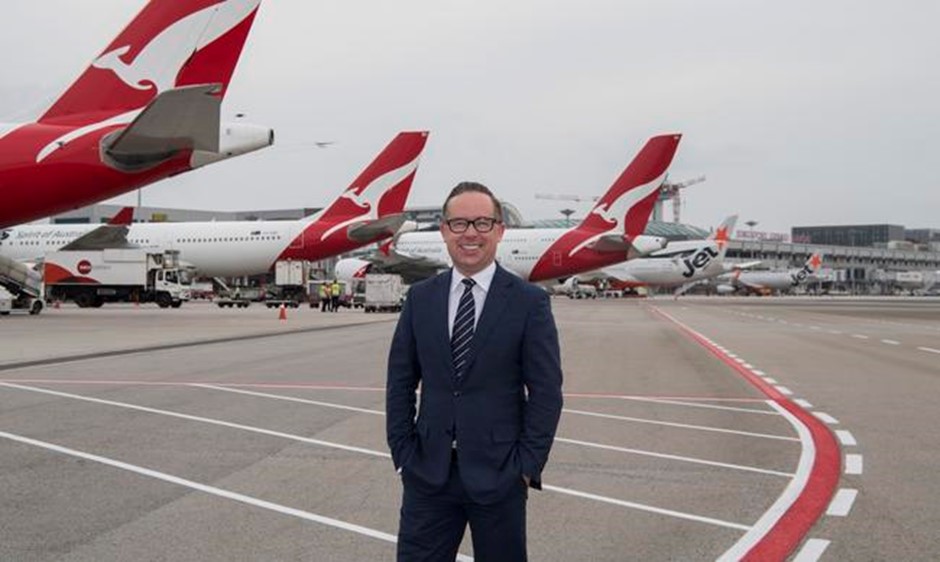 Qantas has reported an underlying loss before tax of about $1.3 billion in the first half of the year, as the airline continues to struggle with the outbreaks of Delta and Omicron. More than six billion dollars have been lost since the pandemic outbreak. However, in the most recent quarter, Qantas's losses came in at $1.27 billion instead of $1.3 billion, which was better than the market predicted.
Six months after the pandemic, the overall flying capacity of the group was 18 per cent of what it was before, and the group had three months of positive cash flow. According to Qantas, at least 90 per cent of Qantas' pre-COVID domestic capacity should be back by the end of June.
"Little Aussie Battler" is how Qantas CEO Alan Joyce has dubbed the national carrier ahead of a competitive 2022.
Qantas, Jetstar, and Virgin are also preparing for a more crowded flying market this year, as Bonza prepares for a mid-2022 launch and Rex (Regional Express) Airlines expands its network from the regions to our capital cities.
Australian Competition and Consumer Commission Chairman Rod Sims said that he would be watching Qantas and Virgin "very closely" because of the increasing competition in the country's aviation sector in 2022, which should make for an exciting year.
"Obviously, aviation has had a shocking time, and Australia desperately needs a competitive aviation sector, given our landmass and the fact that we're a whole lot of city-states," Mr Sims said at the National Press Club on Tuesday.
"We've got the prospect of more competition from Rex on city routes and Bonza, who will target unserved routes.
"Whatever the chances those companies have at success, they must not fail simply because they can't get slots at our airports."
Qantas is 82 per cent Australian owned, "the biggest percentage we've ever had since we were privatised", Mr Joyce said.
Mr Joyce described Qantas as "the little Aussie battler" that was going up against big foreign investments.
"We're competing, we're the Aussie little battler against these big private equity companies around the globe, and we'll do pretty well at that," he said.
"But there's nothing wrong with being competitive, and we do everything to be competitive. That's why Qantas has survived 100 years.
"We can see where Rex and Virgin are on the same routes; there's massive competition on airfares. We can see that potentially happening with Bonza, and it's avoiding routes that Qantas and Jetstar are on.
"Of the routes they launched, only one of them is a Jetstar route, a Melbourne route, so we're very comfortable on Jetstar's position at that moment in the market."
Mr Joyce said that Qantas and Jetstar were comfortable and commanded their respective position in the market.
"By far, the best premium carrier here is Qantas." It has by far the best lounges, the best in-flight products, free Wi-Fi, and the best international network, which we just mentioned and is developing, which makes us incredibly competitive in the corporate market," he said.
"And Jetstar continues to have the lowest cost basis and operates the lowest airfares." Jetstar, for example, had $22 rates on Tuesday and, believe it or not, they sold all 22,000 of those tickets in 22 hours.
"Jetstar simply annihilates that end of the market." It's competitive at that end of the market, and we're very happy with our position."
Mr Joyce stated that Australian travellers and businesses should be "grateful that it is a very competitive industry."
"Australian customers benefit greatly from it, which is a plus," he said.
"I'm sure the ACCC keeps an eye on everyone; it's part of their job."
"We've notified the ACCC that, in the meanwhile, we'll continue flying for cash and making income in the air… I've discussed it with Rod Sims directly, and that will continue to be our policy until normal demand resumes, and that will be our position for several months, if not years."