Qantas Boss Compared WA Border Restrictions To North Korea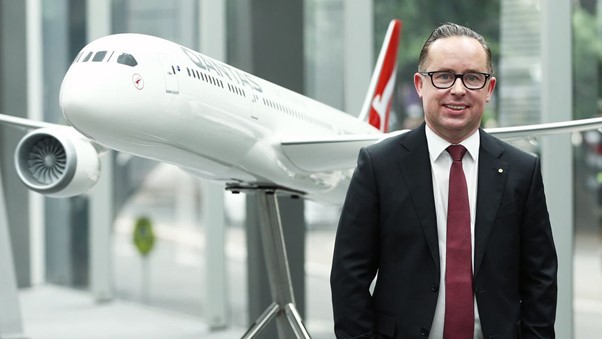 Qantas boss Alan Joyce has compared Western Australia's ongoing border shutdown to North Korea's authoritarian regime.
Joyce said on Friday, "There isn't even a plan to open up." At this point, it will remain closed indefinitely until we have a strategy for living with COVID and opening up the entire country.
He told Melbourne's 3AW radio station that many Australians should be "outraged" that they can fly to London but not to Perth.
"You can't even travel around your own country … it's starting to look like North Korea," he told presenters Ross and Russel.
"We thought we had a date for that border to be opened … but that was stepped back from; it's disappointed tens of thousands of people that had booked to go to WA.
"I think we should all be a bit outraged by it … we're supposed to be all Australians."
He added more broadly that he would like to see tourists allowed back into Australia as soon as possible because the current rules were causing "much damage" to the tourism industry.
"There's talk about maybe pressure on the hospital system here, but when you look at the detail of it, we have higher per capita cases of COVID than a lot of these countries – the UK, the US." Australia is currently only open to skilled migrants, students and working-holiday backpackers.
North Korea, officially known as the Democratic People's Republic of Korea, is commonly regarded as having the world's worst human rights record and has been frequently condemned by the United Nations, the European Union, and Human Rights Watch.
It comes only days after the state's premier, Mark McGowan, refused to say when he would open up, warning of the possibility of new COVID outbreaks. WA was supposed to lift its harsh border controls on February 5th, but that decision was reversed.
The closing of WA is a double blow for Qantas because Perth is the traditional home of its iconic kangaroo flights to London, which have now been redirected to Darwin. The airline hoped to launch a new route from Sydney and Melbourne to Rome via Perth in June.
Since the pandemic's start, Qantas has had a troubled relationship with Perth and Western Australia, implying that it may lose its exclusive place as a transit hub for flights to the UK in the long run.
According to Joyce, when McGowan decided to keep the borders closed to interstate travellers, Qantas lost "millions of dollars" in flight cancellations.
"When you look at the detail of it, we have higher per capita cases of Covid than a lot of these countries … the UK, the US, most European countries," he said.
"We ask people to be fully vaccinated, so they're less likely to end up in hospital … I don't get the logic, and I think we should be opening up the borders … as soon as possible."
Although the country's international border is open to residents and some visa holders like students and skilled migrants, tourists and business travellers from most countries are still denied entry.
International students have arrived in Australia in large numbers, and more than 50,000 visa applications have been submitted since late November.
Visas for Working Holiday Makers have been granted to around 28,000 people since the border was reopened to some travellers, with arrivals increasing by 17% in the last week.
Prime Minister Scott Morrison has said that he wants the international border to be fully open "far before" Easter this year.
The tourism industry, according to Joyce, has suffered significantly because of the closures.
Earlier this week, Perth Airport announced that terminal 1 would be closed beginning Monday due to low passenger numbers. There will be a relocation to terminal 2 for all Virgin services.
Business leaders, including Qantas chairman Richard Goyder, are relocating to the east coast due to the border closure.
91.77% of Western Australians have received two doses of the vaccine, while 838,933 people had a booster shot as well.
On Friday, the state reported no new cases of community transmission, and two new cases were discovered in hotel quarantine.
Source: The Guardian