Qantas And Virgin Record Worst-Ever Performance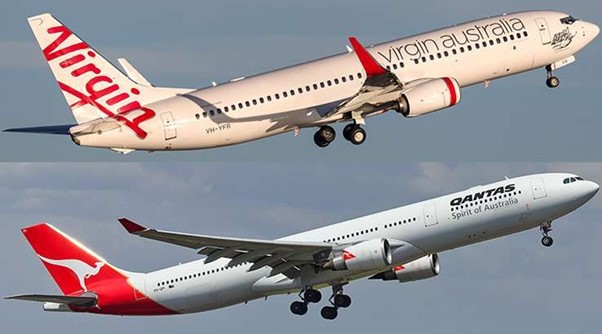 If your flight was delayed or cancelled during the past week, you were not the only one. The number of Australians who have been affected is astonishing.
Staff shortages at airports around the country are causing turmoil for two major airlines, which are on track to record their worst on-time performance.
In light of the 110,000 passengers who passed through Sydney airport's gates on Monday, a new report suggests that both Qantas and Virgin could have record-low performances in the coming days.
Virgin cancelled 15 per cent of its flights over the past week, and of those that did go ahead, less than half were on time, according to the company's internal data, published in The Australian.
This was also the case with Qantas, which had to cancel about 7% of its flights in the past week and only run 50% of the remaining flights on time.
Six cancellations occurred on Tuesday morning, totalling 15 for the day.
The cancellations are due to staff absences caused by COVID and the flu and the additional stress caused by last week's flooding and unpredictable weather in New South Wales.
More flights were grounded or cancelled due to Sydney's stormy weather and staffing issues, which resulted in more delays and cancellations than usual.
A Qantas spokeswoman acknowledged customer frustration over the previous week.
"We had additional crew on standby and used larger aircraft on some flights, which allowed us to better respond to these issues and get 85 per cent of our domestic flights to depart within an hour of schedule," the spokesperson said.
"Customers on cancelled flights are moved to alternative flights, usually within a few hours."