Lufthansa Orders 10 Brand-New Airbus and Boeing Wide-Body Jets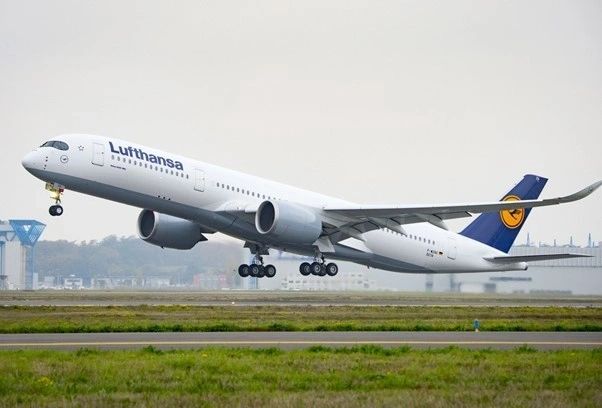 Lufthansa has announced that it will order ten brand-new wide-body jets to support its long-haul network, five Airbus A350-900 and five Boeing 787-9 Dreamliner aircraft.
Like most major airlines around the world are retiring large jets like B747 and A380 which are expensive to operate and opting for fuel-efficient long-haul aircraft like the B787 Dreamliner and the Airbus A350.
The addition of these ten new aircraft will bring the total to 175 new aircraft to be delivered to the Lufthansa Group this decade.
The new Boeing 787-9s are so-called "white tails," meaning the planes were already built and earmarked for an airline, but the deal ultimately fell through. Lufthansa is picking them up now after they were manufactured, and the first is slated to join the fleet as early as the winter with the remainder taking off in the first half of 2022. Monday's announcement brings the total number of firm orders for Boeing 787-9s and Boeing 777-9s to 45 aircraft for the Lufthansa Group.
As for the Airbus A350s, the five newly ordered jets are expected to be delivered in 2027 and 2028, bringing the total number of firm orders for the A350-900 to 45 aircraft.
It remains to be seen how exactly Lufthansa outfits its newest jets, though the carrier has pledged that its new business-class product will launch in 2022. That product was originally going to launch on the now-delayed Boeing 777-9, so it's possible that Lufthansa will outfit one (or more) of its newest jets with the latest biz seats.
As mentioned, these new jets will come at the expense of Lufthansa's four-engine fleet of Airbus A340s. Pre-pandemic, the Lufthansa Group long-haul fleet was comprised of roughly 50% four-engine jets, including the Airbus A380, Boeing 747 and Airbus A340.
Due to the pandemic and Lufthansa's fleet modernization program, the airline plans to bring that percentage down to less than 15% by the middle of the decade. The airline's A380s, Boeing 747-400s and Airbus A340-600s, along with A330-200s, Boeing 777-200s and 767-300s operated by other Lufthansa Group airlines will be phased out over the coming years.
By Joe Cusmano