Launceston Named Best Aussie Town Of the Year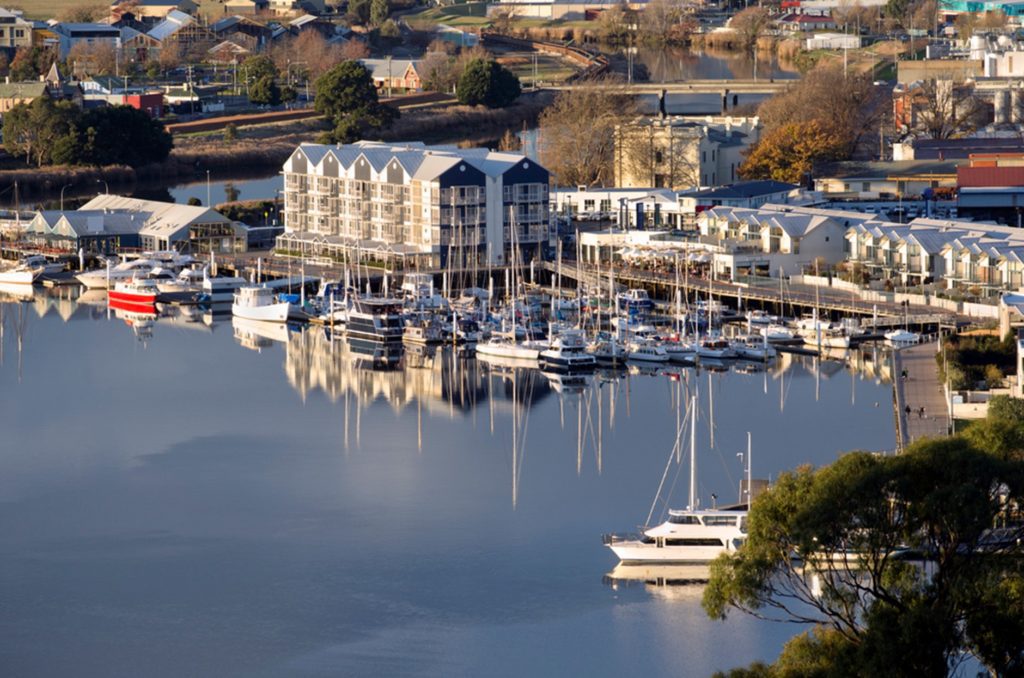 Leading travel site Wotif.com has announced the winners of the 2022 Aussie Town of the Year Awards, with Launceston taking home the crown, marking Tasmania's first win as travel demand for the island state soars.
The awards, already in their fifth year, are selected by a Wotif data index** that considers accommodation affordability, quality, and traveller satisfaction. The awards, which recognise the country's finest locations for 2022, aim to highlight the best of Australia's different destinations to urge Aussies to make the most of the year ahead and explore their own backyard.
The awards come when the tourist industry is looking for a travel revival. According to new Wotif research, 71% of Australians who plan to travel in Australia intend to travel interstate, and over a third (31%) say they intend to stay within Australia*. As state border restrictions loosen, it's evident that Aussies are making up for lost time and restoring their freedom to travel, with research indicating that more than half (53 per cent) of Aussies have not been interstate since the pandemic began*.
"The year 2022 is shaping up to be a defining moment in domestic tourism." While many Australians have travelled in the last 24 months, few have had the opportunity to truly explore and go across state lines. "It's encouraging to see that 88 per cent of Australians wanting to travel this year are looking to stay within Australia*, and we hope that these awards motivate Aussies to try something new and get back to exploring this lovely nation," said Daniel Finch, Wotif Managing Director.
While Tasmania took first place, six states were represented in the top ten. Victoria was the most decorated state, with three locations making the final cut: Yarra Valley, Bright, and Halls Gap. Two Queensland destinations, Caloundra and Hervey Bay also made the list, as the state maintains its lead as the most sought-after Australian state in 2022. 2.
Here are the top 10 Australian towns of the year:
Launceston, TAS – Arguably Australia's newest gourmet hotspot, with a UNESCO City of Gastronomy label to prove it. With world-class wines, restaurants, and the breathtaking Cataract Gorge just a short walk from the city centre, visitors will leave feeling full and happy.
Caloundra, QLD — With a slew of beautiful beaches, the coastal town of Caloundra is a haven for both swimmers and surfers. Kayaking, paddleboarding, and windsurfing are also available for the ideal summer retreat.
Tamworth, NSW — Australia's country music capital is also home to one of the country's most recognisable Big Things: the 12-metre-high Golden Guitar. Tamworth has plenty of country charm and warmth, as well as an award-winning regional playground and marsupial park, galleries, museums, and national parks.
Yarra Valley, VIC — Less than an hour from Melbourne, the Yarra Valley offers a plethora of character and charm – antique homesteads, cellar doors, craft distilleries, and a century-old steam train over the Dandenong Ranges.
Adelaide Hills, SA — Despite being only a 30-minute drive from Adelaide, South Australia's capital city, Adelaide Hills feels like a world away, with undulating landscapes, renowned wineries, and the hamlet of Hahndorf, Australia's oldest surviving German colony.
Bright, VIC – Nature enthusiasts need to look no further than Bright, where life is lived outside. From rivers and lakes to mountains and valleys, the area provides opportunities for all levels of walking and hiking and some of the best riding in Australia.
Hervey Bay, QLD – With swimming, hiking, whale watching, or a trip to K'gari (Fraser Island) on offer, Hervey Bay appeals to a wide range of people and is a must-see destination.
Halls Gap, VIC – An adventurer's paradise in the heart of Grampians National Park, Halls Gap provides abseiling, rock climbing, bushwalking, and cycling. In addition to some beautiful fauna and local vegetation, old rock art depicts the region's Indigenous past.
Batemans Bay, NSW — Crystal blue waters and a laid-back culture make Batemans Bay the ideal destination to calm down and reconnect with nature, all while helping a deserving region.
Busselton, WA — The gateway to the world-famous Margaret River Wine Region, Busselton's natural beauty, a wealth of space, good wine, and fresh coastal air are the inhabitants' "remedy to contemporary life."
As Launceston takes the top rank this year, Wotif research shows that 21 per cent of Australians say their desire to visit Tasmania has grown in the previous 12 months*, led by NSW and VIC visitors*. Whether it's fresh air, excellent food, or leisure, Tasmania is what so many people have been yearning for over the last two years.
With a quarter of Australians 24% planning to visit somewhere new within Australia in 2022, the appetite for domestic exploration is strong. When comparing domestic travel to international travel, the opportunity to get out into nature ranks highest at 46%, which is undoubtedly the case for this year's winning destinations*.
Australia has so much to offer, and for the 45% of Aussies who are planning their next domestic trip, the Wotif Aussie Town of the Year Awards are a terrific source of inspiration.