KLM to Continue Operating Long-Haul Flights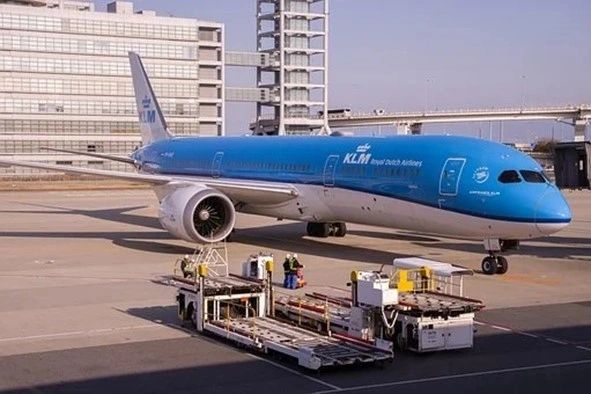 Following an announcement of the suspension of all long-haul flights late last week, KLM this week announced it will be able to continue operating long-haul flights, following an agreement with the government on a revised COVID-19 protocol for the crew.
Previously, KLM said that it planned to stop operating hundreds of flights to and from the Netherlands after the government announced strict new pre-departure testing rules that require passengers to take a PCR test within 72 hours of departure and a second rapid antigen test within four hours of departure. The rules apply to travellers from all high-risk destinations and, controversially, included crew.
Subsequently, the airline feared that its crew members may be stranded abroad if they tested positive for coronavirus.
However, KLM said it has come to an agreement with the Dutch National Institute for Public Health and the Environment that crew will be tested at Schipol Airport before leaving and when returning to the country.
"After constructive consultations with the Dutch National Institute for Public Health and the Environment (RIVM), KLM has developed a safe alternative testing protocol for crews," the airline said in a statement.
"This includes an alternative whereby, among other things, the rapid antigen test for this crew will be arranged at Amsterdam Airport Schiphol before departing from and after returning to the Netherlands. In addition, there are local safety guidelines at the destinations. The government has indicated that this protocol meets the requirements."
However, the Netherlands is maintaining its restrictions on individual nations. The U.K., South Africa, and all of South America are banned from flying into the Netherlands as of Jan. 23.
"This is a very tough measure, but we are at a crossroads," Netherlands Prime Minister Mark Rutte said. "The British variant doesn't leave us with an alternative."
The country has also implemented a strict curfew from 8:30 p.m. to 4:30 a.m. each day. Those breaching the curfew could be fined 95 euro (AU$151).
This story has been updated with the latest information from the last story on 22 Jan.