Hong Kong Airport To Lift Ban On Passengers Transit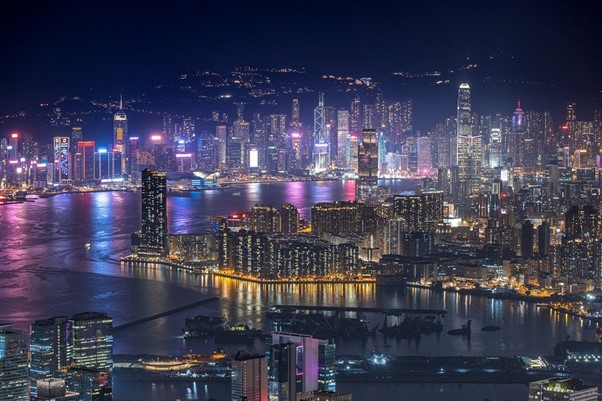 Passengers will be allowed to transit through Hong Kong's main airport starting on 1 April. For the first time in three months, Hong Kong's airport will be able to accept transit passengers, following a wider easing of tight Covid-19 border procedures.
According to a letter dated 22 March seen by Bloomberg News from Hong Kong's Department of Civil Aviation stating that passengers from "high-risk" countries will be allowed to transit through the Hong Kong airport early next month.
Hong Kong's airport operator, the Airport Authority Hong Kong, confirmed in a statement that flights will restart at the beginning of April. This move will inject some much-needed boost to the struggling Hong Kong carrier, Cathay.
As part of a broader revision in the city's approach to Covid, Hong Kong announced changes to its travel regulations on Monday. The quarantine period in hotels will be cut in half, from 14 days to seven days, and the flight restriction for nine countries, including Australia, the US and the UK, will be lifted. The present A to C risk rankings for countries will also be eliminated.
However, it appears that the new guidelines will only enable Hong Kong residents to enter for the time being. Travellers, who are not residents, cannot enter Hong Kong, except for those arriving from mainland China, Macao, and Taiwan, according to the South China Morning Post.
Strict border controls, such as a three-week quarantine period, have decimated Cathay Pacific's passenger flight operations, which was dependent on transit passengers.
According to Carrie Lam, Hong Kong's chief executive, the city's notoriously restrictive border restrictions would be relaxed as a result of a growing public protest.
A mandatory COVID-19 PCR test for all city residents has been put on hold, and the deadline for getting a booster shot has been pushed up to May 31.
Lam has consistently dismissed the growing opposition to the zero-tolerance COVID-19 strategy in mainland China and the growing influence of mainland China in public life.
Despite a rise in the number of COVID-19 cases and deaths, Lam chose to back down on Monday.
A second phase will involve the opening of nightclubs, pubs, and beaches, as well as the lifting of a prohibition on maskless outdoor exercise. Masks are now required to leave the house.
The Hong Kong International Airport will need a health disclosure form and PCR test for all arriving passengers beginning on April 1. Arriving passengers will be required to wait at the airport for the return of the PCR test, before heading to the designated hotel for the seven days quarantine.
Hong Kong has the highest death rate from COVID-19 in the world right now, although reports suggest that it is largely old and unvaccinated persons who are at risk.
Source: Bloomberg