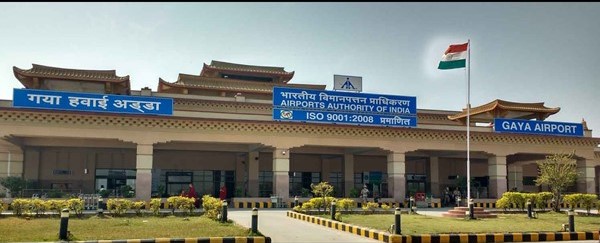 Since Rama, Sita, and Lakshmana made their pilgrimage to Dasharath in Gaya during the Ramayana, it has been a popular destination for Hindus.
The Mahabodhi Temple, a World Heritage Site, is believed to be where the Buddha attained enlightenment, making Gaya a holy city for followers of Jainism and Buddhism.
Gaya's religious significance, however, implies that its airport should not be referred to as GAY, according to India's parliament.
According to The Economic Times, it has been more than a year since the first parliamentary report from the Committee on Public Undertakings proposing to revise the airport code was tabled. However, MPs are still eager to make the change.
Another report was tabled on Friday, 4 February, in which the International Air Transport Association (IATA) code was deemed "inappropriate, unsuitable, offensive, and embarrassing."
A parliamentary panel urged the government to "make every effort to take up the problem with the IATA and concerned organisations since the issue involves inappropriate code naming of an airport of a holy city of our country."
However, the civil aviation ministry said that Air India has already discussed the issue with IATA, adding that codes are permanent unless there is a significant safety issue.
"Gaya airport IATA code GAY has been in use since the Gaya airstrip's operationalisation," it claimed. As a result, IATA has stated its unwillingness to modify the IATA code of Gaya airport without a solid basis, primarily affecting air safety."
With the current airport code, Gaya will remain unique as a holy city and pilgrimage centre for the time being.
Source: PinkNews