Eva Air Launches Flight to Nowhere Speed Dating At 32,000 Feet
The pandemic is literally obliterating the travel industry worldwide, therefore airlines and travel agents need to be creative and come up with different business idea, not so much to make money but for the purpose of keeping customers interested in their product with the hope that the restrictions end soon and people start travelling again.
Adding yet another twist to the flights to nowhere phenomenon, Taiwan's EVA Airways is teaming up with a local travel business to offer speed dating flights to nowhere. The three-hour flights have the catchy tagline of "Fly! Love is in the Air."
Inflight speed dating – like a scene from a romantic movie
According to a CNN Travel report on Wednesday, a Taiwanese travel company called Mobius is organizing flights on EVA Airways over three days – Christmas Day, New Year's Eve, and New Year's Day.
"When single men and women travel, apart from enjoying the fun in travel, they may wish to meet someone, like a scene in a romantic movie," a Mobius spokesperson told CNN.
For US$295, your lovelorn wannabe Ryan Bingham gets three hours flying time plus two hours "romantic date-time" back on the ground. Mobius is calling this the "happiness process." Passengers don't get to select a seat. Rather, they'll be randomly assigned a seat buddy. Mobius is restricting the flight to 40 passengers, 20 ladies, and 20 men.
If the magic doesn't happen with your assigned seat buddy, passengers will be free to move around the cabin once the captain switches off the seat belt lights.
If things go really badly, you could always look out the window. Two of the flights will operate during daylight hours, and Mobius promises nice views of the east coast mountain ranges and the Ryukyu Islands' western tip. The evening flight will overfly the west coast's city lights and also reach Japan's Ryukyu Islands.
The Christmas Day flight is a daytime flight followed by afternoon tea. New Year's Eve is an evening flight with a pre-flight dinner. Breakfast will precede the New Year's Day flight.
When it's all over, there is a "confession session" where passengers are meant to say who they have the hots for.
"The biggest advantage of speed dating on a flight comes from the serious nature of our participants," the Mobius spokesperson optimistically says.
If all else fails, eat ice cream
Tickets have sold like hotcakes. This is despite Mobius putting restrictions on who can travel. Both males and female passengers have to fall within a certain age band, and all must have a university degree. Prospective passengers also have to be single and reside in Taiwan.
If things don't work out, there's complimentary Haagan Dazs ice cream on board, so you can always seek solace in that.
As absurd as these flights may seem, it's a handy piece of business for EVA Airways. The airline has seen its passenger numbers plummet this year in the wake of the travel downturn. But EVA Airways has managed to stand out from the crowd by squeezing outa profit over the first six months of 2020.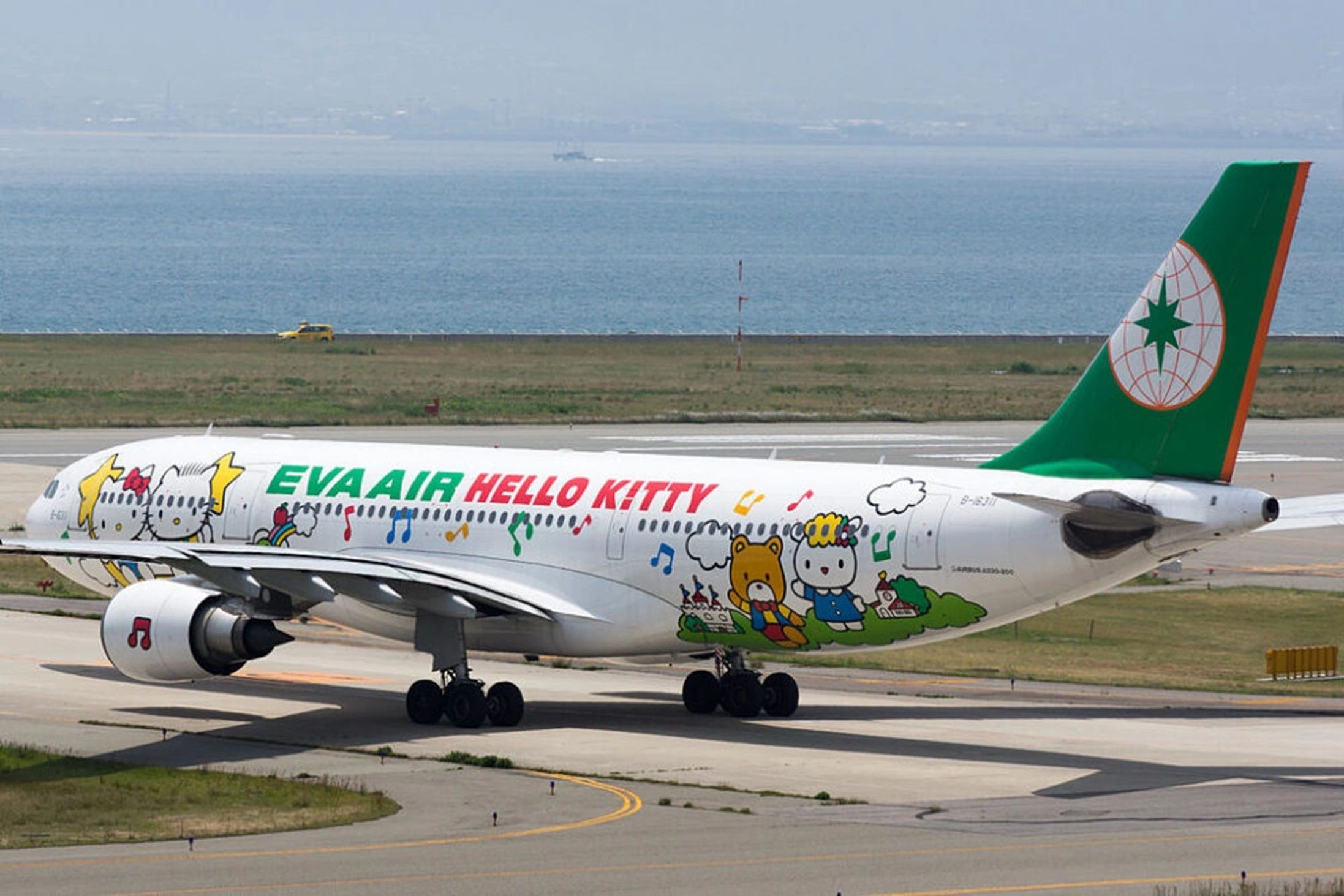 That profit was on the back of a surge in cargo volumes, up 136% this year. Local competitor China Airlines also made a profit in the same period due to cargo.
EVA Airways has also been an enthusiastic player in the Asia centric flights to nowhere phenomenon. Last month, EVA ran moon gazing flights with moon themed music (think Frank Sinatra's 'Fly Me to the Moon') and Michelin-starred meals.
But these latest EVA Airways flights to nowhere are upping the ante. The Mobius website is talking up a big show. Flight attendants will "incarnate the cupid for you" and promising to "share you and me in the air." Sounds like more fun than your average flight.
Edited by: Joe Cusmano