Emirates Unveils New Premium Economy in it's A380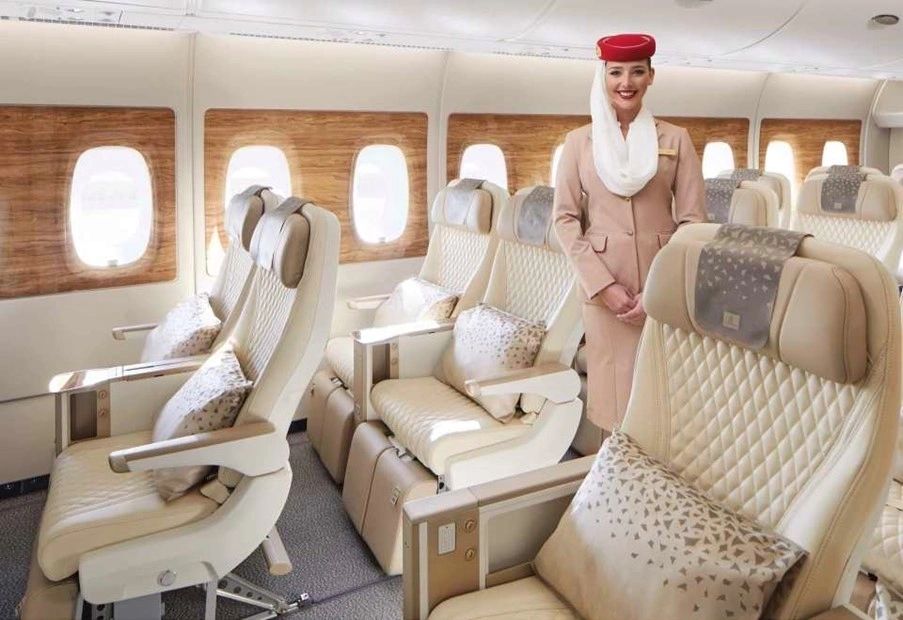 Emirates has unveiled details of its Premium Economy offering in its new Airbus A380, which offers 56 seats in a 2-4-2 cabin layout.
Premium Economy offers 40-inches of leg space, with a seat that is 19.5 inches wide and reclines 8 inches. Each seat supports 6-way adjustable headrests, calf rests, and footrests, the airline said.
Each seat has a large 13.3" screen and includes in-seat charging points, a wide dining table, and a side cocktail table. Emirates Premium Economy is located at the front of the main deck, with two dedicated lavatories.
The airline received its newest A380 aircraft from Airbus' Hamburg facility last week, and its remaining order of five A380s will also be delivered with premium economy cabins over 2021 and 2022.
Emirates' Premium Economy seats will also be installed on some of its Boeing 777X aircraft which are due to join the fleet in 2023. Emirates is considering plans to retrofit its existing A380 fleet.
"Our Premium Economy product was carefully developed in keeping with Emirates' brand positioning as a full-service airline of the highest quality," said Emirates Airline president Tim Clark.
"Our First, Business and Economy experiences reset industry standards when they were introduced, and we are confident that our Premium Economy will also make its mark as a distinct premium offering," he added.
Clark said the airline plans to offer Premium Economy seats as a complimentary upgrade to "valued" customers until the airline returns to a full schedule post-Covid.
Emirates will announce details of where its A380 aircraft with Premium Economy will be deployed in the coming weeks.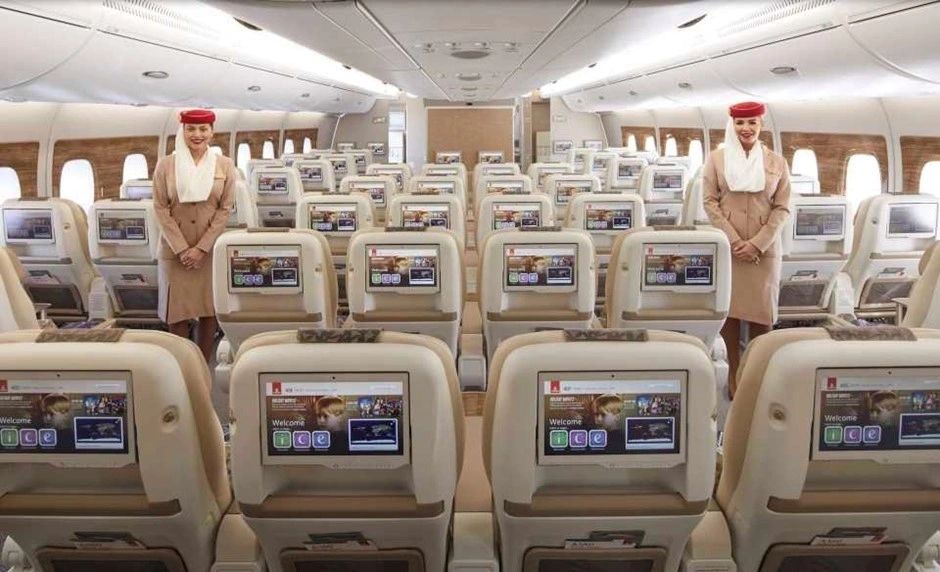 Economy
Emirates says it has replaced all 338 Economy seats onboard the new A380 with ergonomically designed seats that come with full leather headrests and flexible side panels that can be adjusted vertically.
In business, Emirates has retained the same A380 configuration which offers direct aisle access for every passenger, reclines to a fully flat position, and offers personal minibars, personal storage, and privacy.
But the gulf between economy and premium left value-conscious travellers in a lurch. Business-class is often too out of reach, but economy, while great value, isn't quite comfortable enough for the longest flights. The solution is clearly 'Premium'.
A modern seat in premium economy offers the comforts of the business class of old, with nice extras along the way, and often a fraction of the cost of flatbeds in business class, it can be a true bargain.
Written by Joe Cusmano