Emirates Reopens 20 More Airport Lounges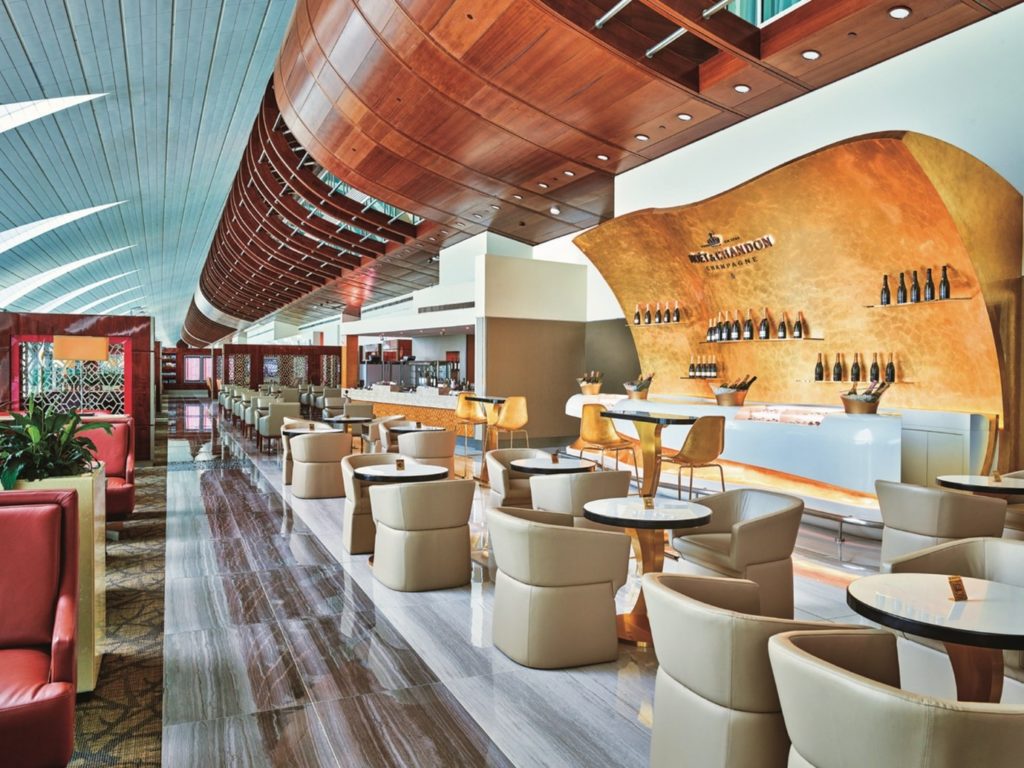 Experience a truly relaxing time before your flight at one of Emirates' lounges, with more scheduled to reopen soon. Image credit: Emirates
Emirates has reopened 20 of its dedicated airport lounges across its international network for premium cabin passengers and Skywards members in selected membership tiers. They will have access to more than 120 lounges by February.
Emirates, which has resumed service to more than 90% of its pre-pandemic network, flies to more than 120 locations across the world from its Dubai hub.
Customers flying in First or Business class will enhance their travel experience by using Emirates' unique premium lounge service at over 20 airports across Europe, Africa, the United States, and Asia.
Emirates lounges at several airports around the world have reopened. Emirates lounges throughout Europe, especially London, Munich, Frankfurt, Dusseldorf, and Milan, Rome, Hamburg, and Paris, have reopened.
In the United States, passengers on Emirates flights can use the premium lounges at Los Angeles International Airport, Boston Logan, and New York JFK, with the San Francisco club reopening in February.
An additional Emirates Lounge opened earlier to service travellers passing through Cairo. Passengers at Dubai International Airport's Terminal 3 will have access to five specialised lounges, which are now fully operational. The First-Class and Business-Class lounges in Terminal 3's Concourse B have reopened.
The lounges at Concourse A in the East Wing have also reopened, and the First and Business Class Lounges in the West Wing is due to reopen soon. According to plans, two lounges in Concourse C will be completely operational by early next year.
Customers in First and Business Class and Emirates Skywards Platinum and Gold members have access to 96 partner lounges across its network. They can take advantage of their services before flights, with an additional 15 partner lounges to be phased in.
Meanwhile, Marhaba, a Dnata subsidiary that manages airport lounges worldwide, has launched 'meet & greet' services in Australia. Passengers arriving and departing from Sydney Airport, Melbourne, Adelaide, and Brisbane can use Marhaba's services.
Customers will be greeted by Marhaba agents and escorted through airport formalities till they reach the arrival area or departure gate. Where possible, agents will supply hand luggage trolleys or arrange porter service for an additional fee.