Despite Omicron, Airlines Have Reasons To Be Optimistic For 2022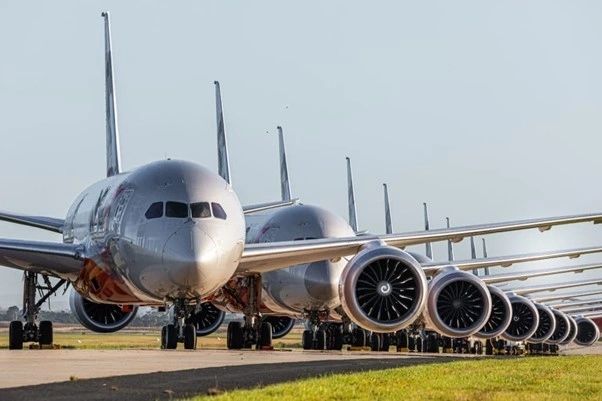 Much like the appearance of the Alpha variant of Covid-19 in late 2020 dashed prospects for a significant air traffic rebound in the coming year, the Omicron variant is doing the same as 2021 came to an end.
Recent developments indicate that Omicron will have a considerable short-term impact on airline finances when governments re-impose border restrictions and customers reassess their travel plans.
In Asia, major markets that had been at the forefront of the region's openness, like Singapore and Thailand, have retreated.
In North America, for example, the Canadian government has recommended Canadians avoid non-essential travel outside the country.
In Europe, precise estimations of Omicron's potential impact are emerging. Ryanair, for example, anticipates traffic to be around 6-7 million passengers in January, it stated on 22 December, as it reduced capacity for the month by a third. It had anticipated carrying roughly 10 million passengers in January.
Ryanair's aggressive reintroduction of capacity has arguably given it more room to fall, but that will be of little comfort to other carriers, who will also note that the Irish carrier is better positioned than others to handle other financial woes.
However, once the Omicron wave subsides, there are still strong reasons to believe that 2022 will be substantially better than 2021 for the aviation industry.
First, preliminary data indicate that existing vaccines provide substantial protection against severe disease and that other essential Covid-19 therapies remain effective. That may signal well for future versions of the disease, implying that governments may not be ready to throw the travel brakes on.
Second, encouraging preliminary evidence on the severity of Omicron-caused disease has been provided in recent days, supporting earlier South African reports. Significant caution is that because the variant is more transmissible, it is still expected to strain healthcare capacity in the coming weeks. However, as data from South Africa is beginning to reveal, the virus's increased transmissibility may also mean that waves of the virus diminish more quickly than with other variants.
Finally, the airline sector may not be where it planned to be even a month ago as it entered 2022. However, in a pandemic that anticipated additional setbacks, this latest one may be part of an inevitable difficult trip in which the industry manages to maintain its recovery path.