Cathay Pacific Has Cut Flights To Australia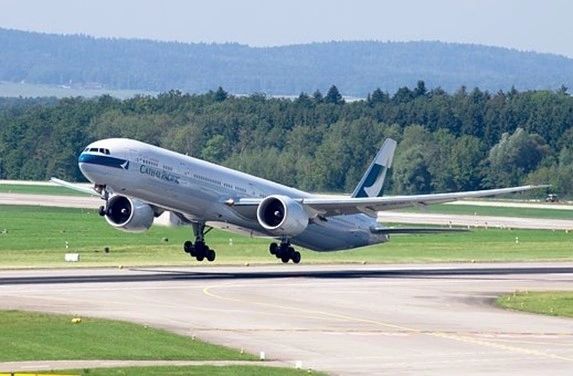 Since operating and travel limitations continue to affect Cathay Pacific's scheduling, the airline has decided to terminate nearly all flights between Australia and Hong Kong effective January 1, 2022.
In December, Cathay Pacific flew two flights a day from Sydney to Hong Kong; in January, that will be reduced to an average of two flights a week, while flights to Melbourne, Brisbane, and Perth will be cancelled entirely; services to Adelaide will also stay suspended.
With the pandemic and Hong Kong's tight quarantine restrictions causing Cathay to drastically reduce services, the year-end holiday season is generally busy for Cathay and Hong Kong as an aviation centre.
Due to a so-called closed-loop system, Cathay's ability to serve even a minimal schedule has been restricted. Aircrew is obliged to stay away from home for several weeks. Because of this, several pilots have been moved to Los Angeles by the airline.
Cathay had already cut back on flights by the end of December due to operational and travel constraints.
According to the South China Morning Post, Qatar Airways CEO Akbar Al Baker recently said that Hong Kong's Covid policy was "killing" Cathay Pacific. Qatar Airways owns around 10% of Cathay Pacific.
Further border closures in Hong Kong, according to OAG Chief Economist John Grant, may "utterly destroy" Cathay and the city's status as a hub.
About 12 per cent of the airline's pre-pandemic flying capacity is being utilised, with November 2021 passenger numbers being 97% lower than in 2019.
There were considerable capacity cutbacks in response to reduced demand, travel restrictions, and quarantine procedures in Hong Kong and other markets.