Air New Zealand Named World's Safest Airlines for 2022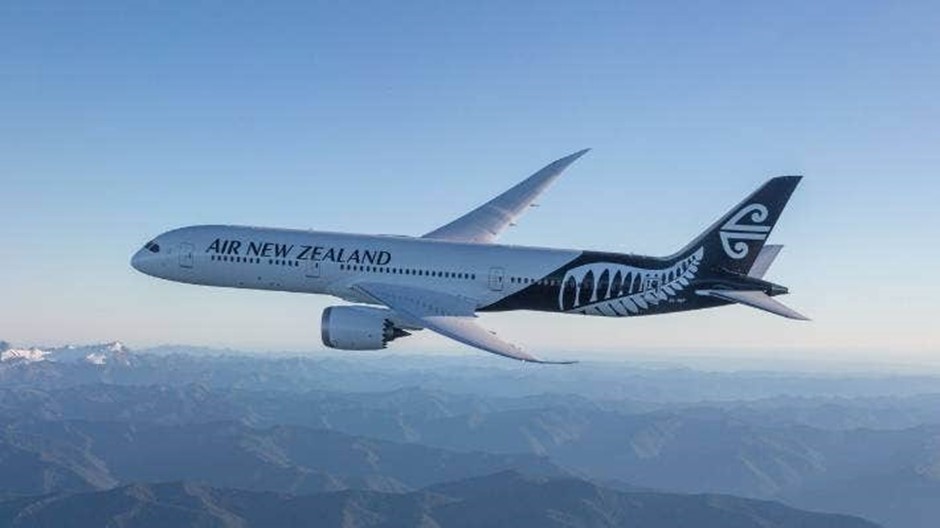 Air New Zealand has been named the world's safest airline; this year, Qantas slid from the first place due to a severe incident.
Air New Zealand was ranked first in the annual list by AirlinesRatings.com, ahead of Etihad, Qatar Airways, Singapore Airlines, and TAP Portugal. Last year, Air New Zealand was placed third.
Qantas ranked first in 2021, plummeted to seventh, with Virgin Australia tied for tenth with Virgin Atlantic.
"These airlines like Air New Zealand have outstanding records and are at the forefront of safety," said AirlineRatings.com editor-in-chief Geoffrey Thomas.
"Air New Zealand also has a highly young fleet, and its pilots fly in some of the most challenging conditions from windy Wellington to the Southern Alps.
"The last two years have been challenging for airlines with COVID-19 slashing travel, and Airline Ratings editors have particularly focused on the lengths airlines are undertaking to retrain pilots ahead of a service return. Air New Zealand is a leader in this field with comprehensive retraining."
"Air New Zealand has also been a lead airline in many major operational safety advancements over the past 40 years," Mr Thomas said.
The carrier's chief executive, Greg Foran, said: "Air New Zealand is very humbled to receive this recognition, particularly given the high safety standards the airline industry holds itself to. We're in good company and a big congratulations to all airlines on the list.
"We were the first airline in the world to ask our customers flying on our domestic services to either be vaccinated or tested before boarding and, come 1 February, will require all customers on our international services to be fully vaccinated too."
The airline's crash and serious incident record, fleet age, audits by aviation's governing bodies and leading associations, government audits, operational innovation, COVID processes, and balance sheet strength are all considered in the rankings.
Qantas slip in the rankings was caused by an incident at Perth Airport in 2018.
An examination by the Australian Transport Safety Bureau (ATSB) discovered a close call between two Qantas planes that came within 15 metres of each other after one plane nearly crossed onto a runway in the path of another taking off. As a result of the incident, Perth Airport had several improvements. Even though the occurrence occurred in 2018, the ATSB's report was not released until October 2020, which was deemed too late to impact Qantas' rating last year.
Following the spread of the Omicron variant, Air New Zealand decided last week to suspend serving food on domestic flights to encourage customers to wear their masks for the duration of the journey. Instead, as passengers disembark from the plane, they are given a snack.
In October, the airline stated that all passengers on international flights would be required to produce confirmation of COVID-19 vaccination, making it, along with Qantas, one of the world's first carriers to implement a vaccine mandate for travellers. In addition, the airline was the first in the world to require passengers on domestic flights to produce proof of vaccination or a negative COVID test.
The last tragic accident involving Air New Zealand occurred in 2008, when a technical flight in France crashed into the Mediterranean, killing six crew members and a New Zealand aviation official. There were no passengers on board. Prior to it, the airline had not suffered a fatal accident since 1979, when a sightseeing flight over Antarctica slammed into Mount Erebus, killing all 257 people on board.
Air Algerie (Algeria), Airblue (Pakistan), Blue Wing (Suriname), Iran Aseman Airlines, Pakistan International Airlines, Scat (Kazakhstan), Sriwijaya Air (Indonesia), and Iran Air all obtained a one-star safety rating from AirlineRatings.com.
These are the world's safest airlines for 2022
| | | | |
| --- | --- | --- | --- |
| 1 | Air New Zealand | 11 | Cathay Pacific Airways |
| 2 | Etihad Airways | 12 | Hawaiian Airlines |
| 3 | Qatar Airways | 13 | American Airlines |
| 4 | Singapore Airlines | 14 | Lufthansa/Swiss Group |
| 5 | TAP Portugal | 15 | Finnair |
| 6 | SAS | 16 | Air France/KLM Group |
| 7 | Qantas | 17 | British Airways |
| 8 | Alaska Airlines | 18 | Delta Air Lines |
| 9 | EVA Air | 19 | United Airlines |
| 10 | Virgin Australia/Atlantic | 20 | Emirates |
The website also published a top 10 list of safest short-haul airlines in no particular order, featuring Allegiant, EasyJet, Frontier, Jetstar Group, Jetblue, Ryanair, Vietjet, Volaris, WestJet, and Wizz Air.
The Independent reported that this 'survey' results are puzzling, claiming that almost all the airlines included in this top 20 list have had many fatal incidents.
Ryanair is the safest airline in the world, followed by EasyJet, in terms of passengers flown by carriers that have never lost a passenger in an accident.